1. Sign-up for free
Use the 'Create account' button on our homepage.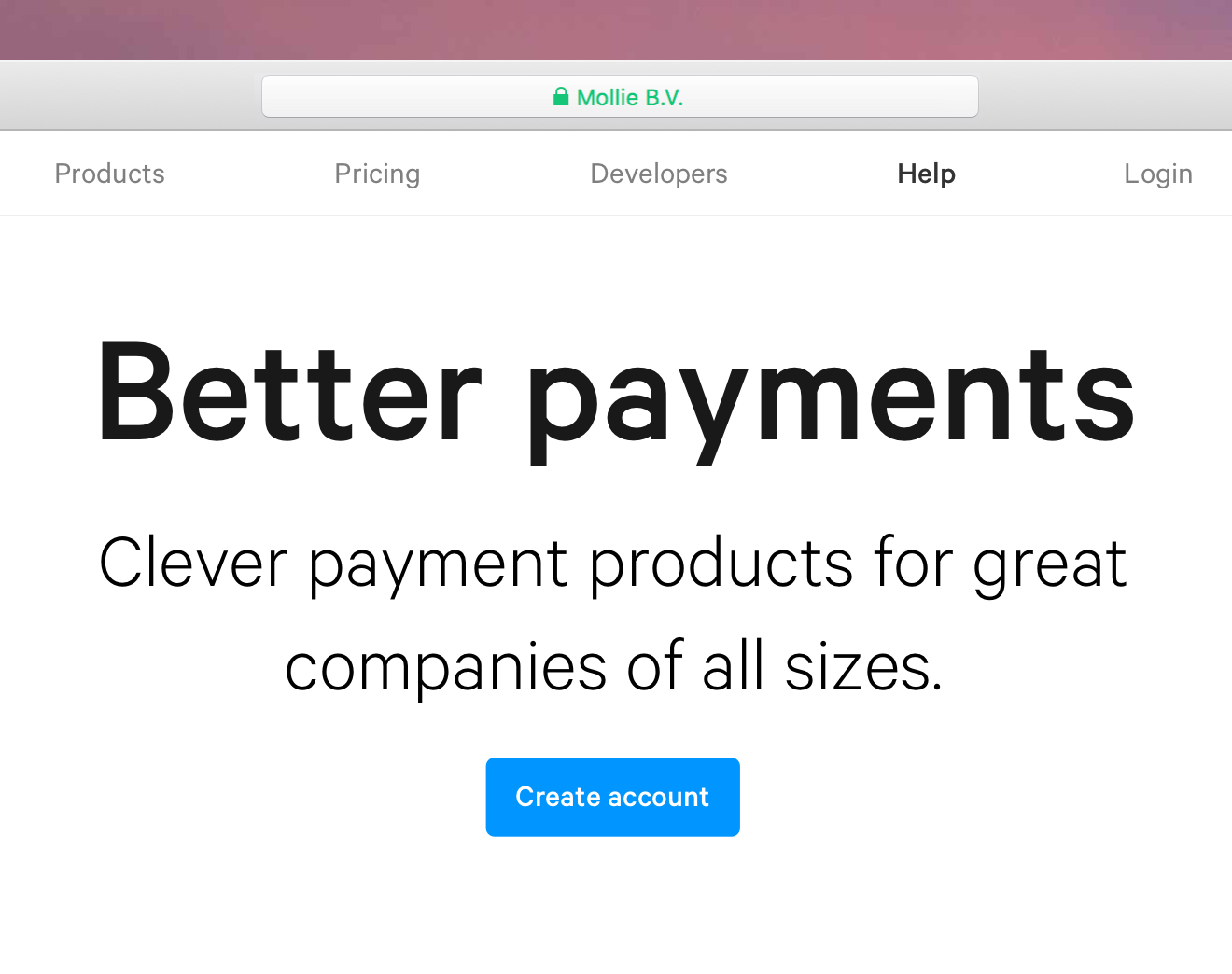 Fill out your first and last name, and the e-mail address you intend to use. The email address that you choose is also the email address that we will use to contact you. This doesn't necessarily have to be the same email address you use to communicate with your customers.
Next, you choose your own password. You can read our terms and conditions by clicking on the blue link. You will receive a confirmation email from us as soon as you have agreed to them.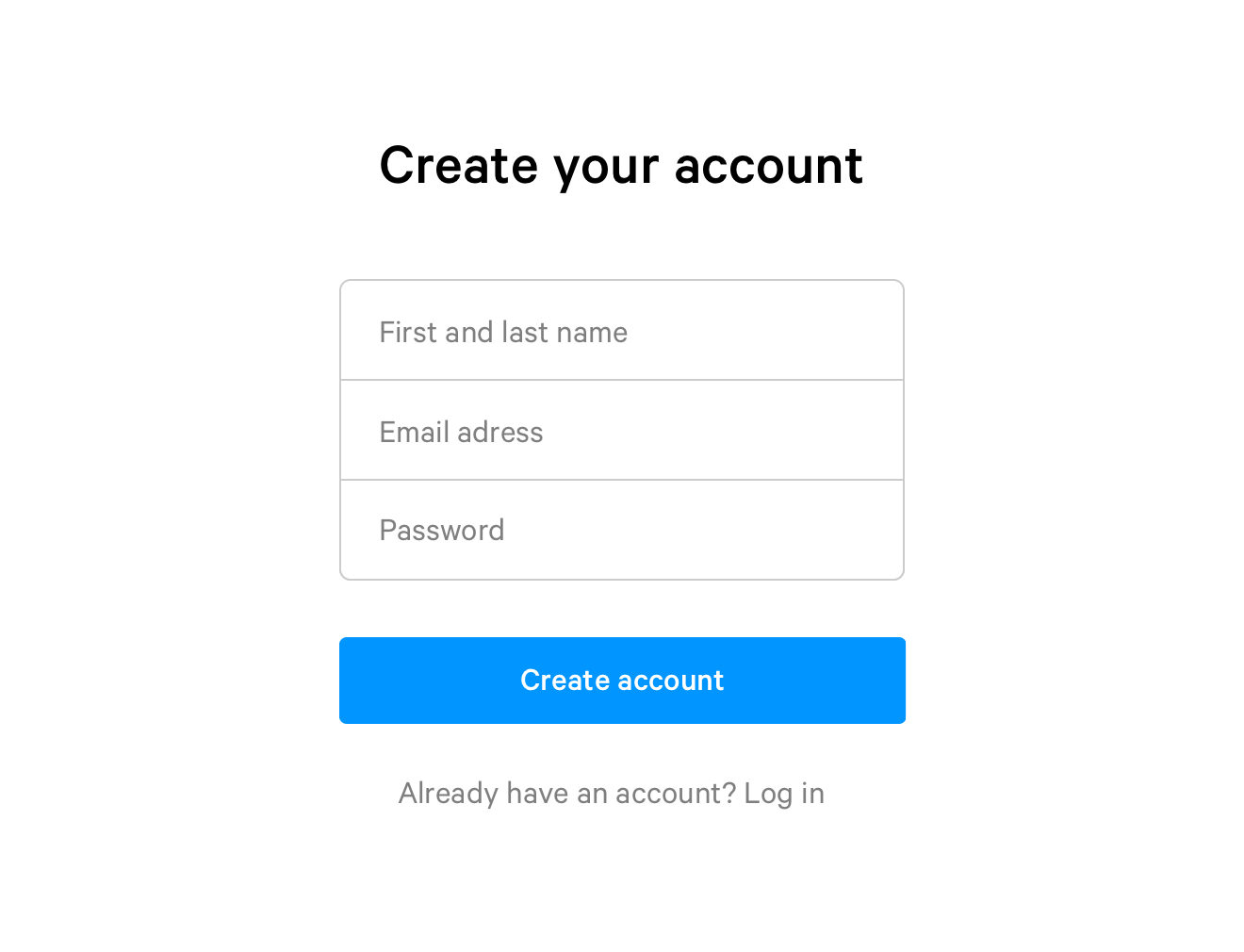 2. Activate the account
As soon as you're ready, click on 'Activate my account' in the blue bar. Please note: don't do this until your website is actually live. After you've clicked the Activate button, we will review your website and assess whether we can offer our payment services to you and your company.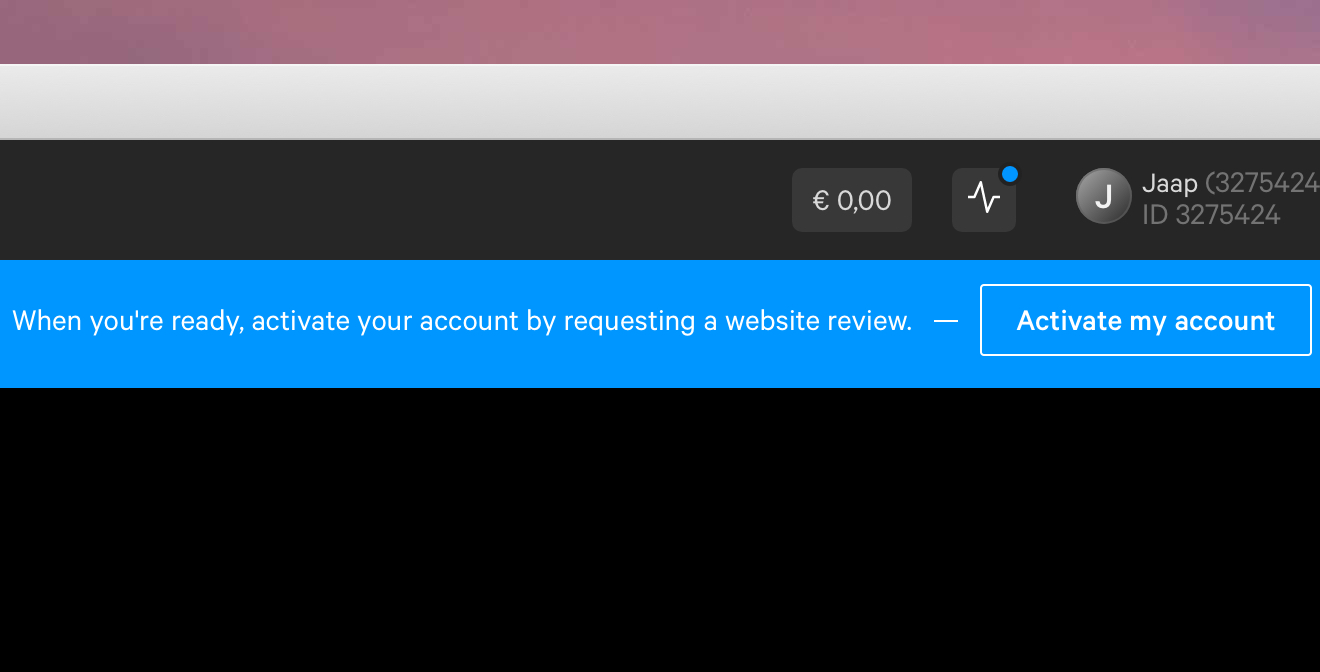 Fill out your company information
When the onboarding pop-up appears, please fill out your company information. Then, agree to our Terms of Service and click on 'Next'.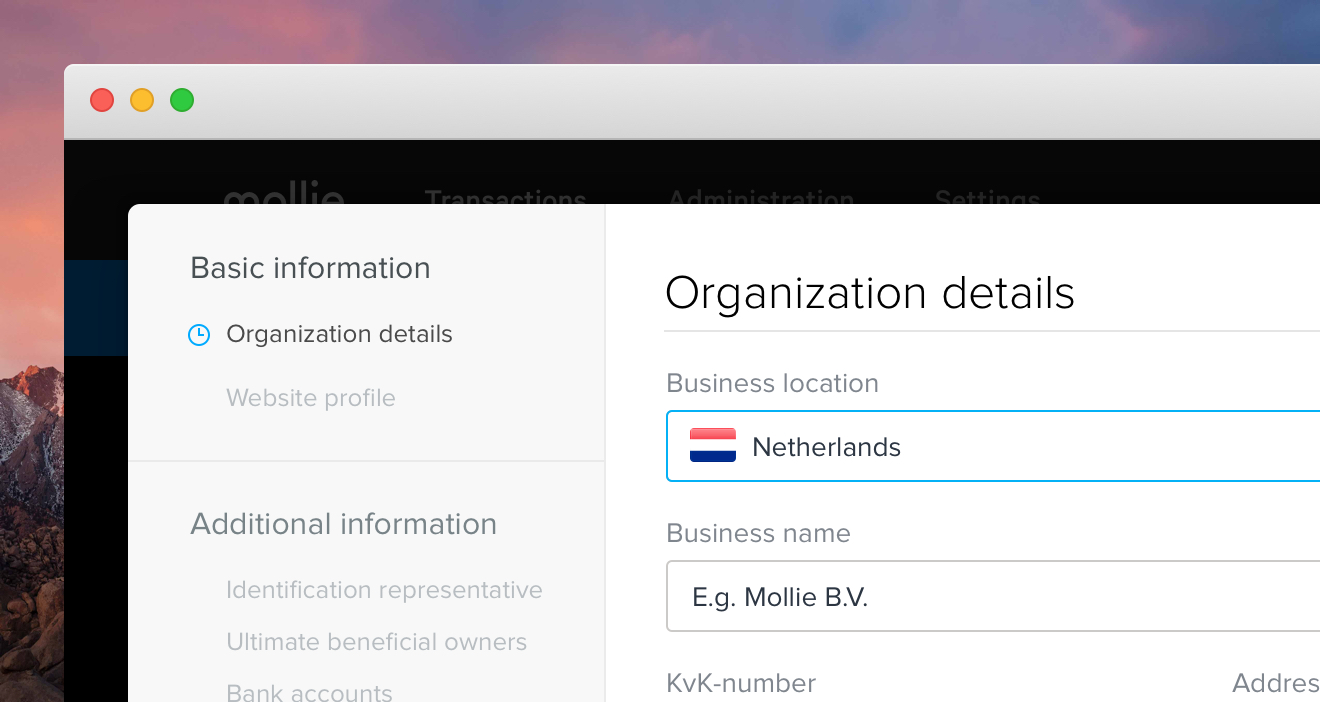 Select payment methods
In the next screen, you fill out your website's URL and the corresponding contact information. Next, you select the payment methods you want to offer in your webshop. Most of the payment methods you can activate by simply flipping the switch. For a select few payment methods (such as credit card), we will ask you to provide some additional information.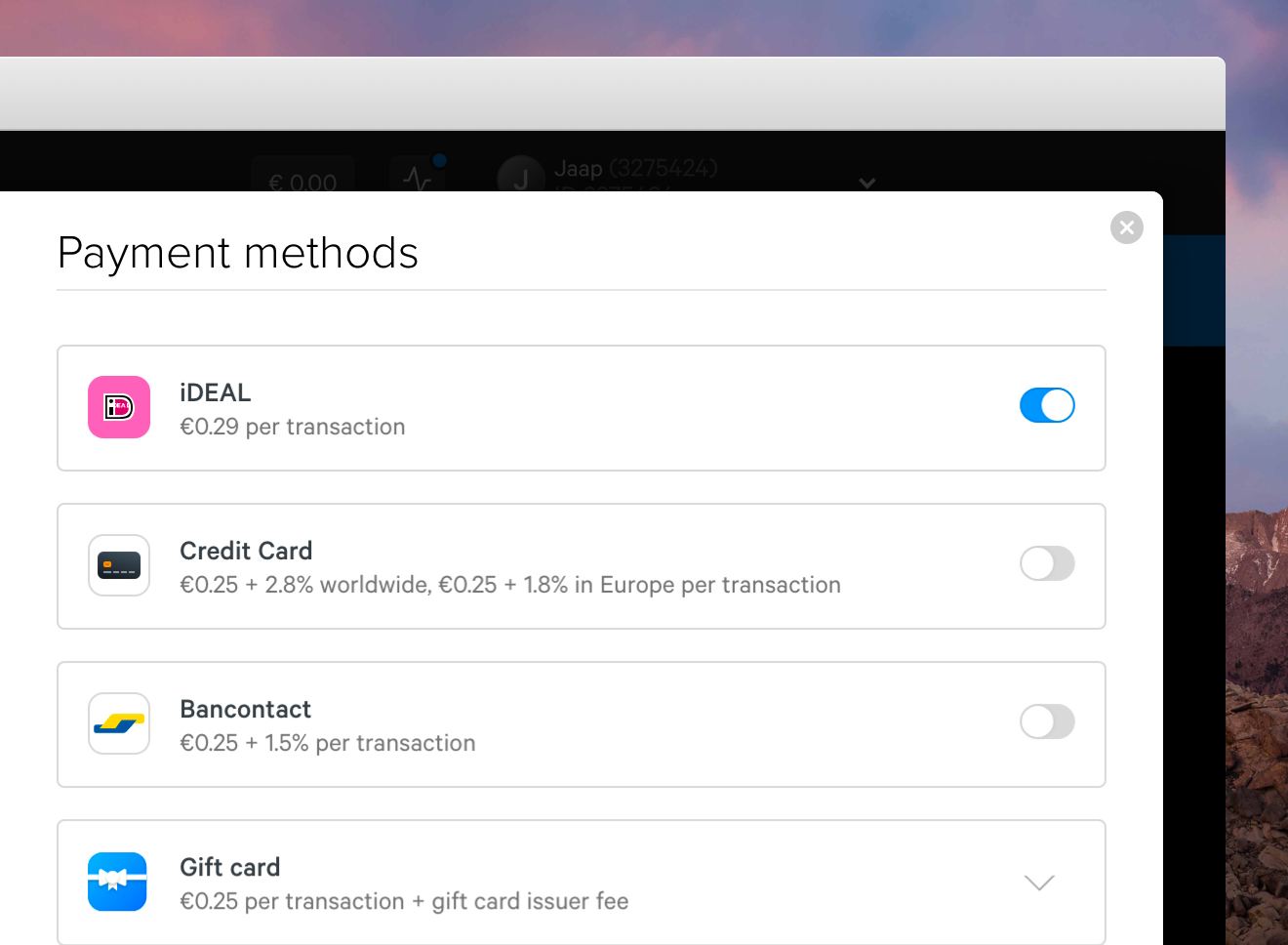 As soon as you have done this, present the website to us for review. We will do this within 1 or 2 working days. When your website has been approved, you can start accepting payments immediately. If your website was not approved straight away, you will receive an email providing additional information.
3. Activate payouts
Obviously, you want to receive the first payout as soon as the first transactions have come in. To activate payouts, click on the button in the blue status bar in your account to open the sign-up pop-up.
Upload your ID
First you will have to upload a copy of the ID of the legal representative. This can be a passport or ID card. You can simply drag the file to the entry field or click on the entry field to select a file. In case you want to know why we need this, read this article.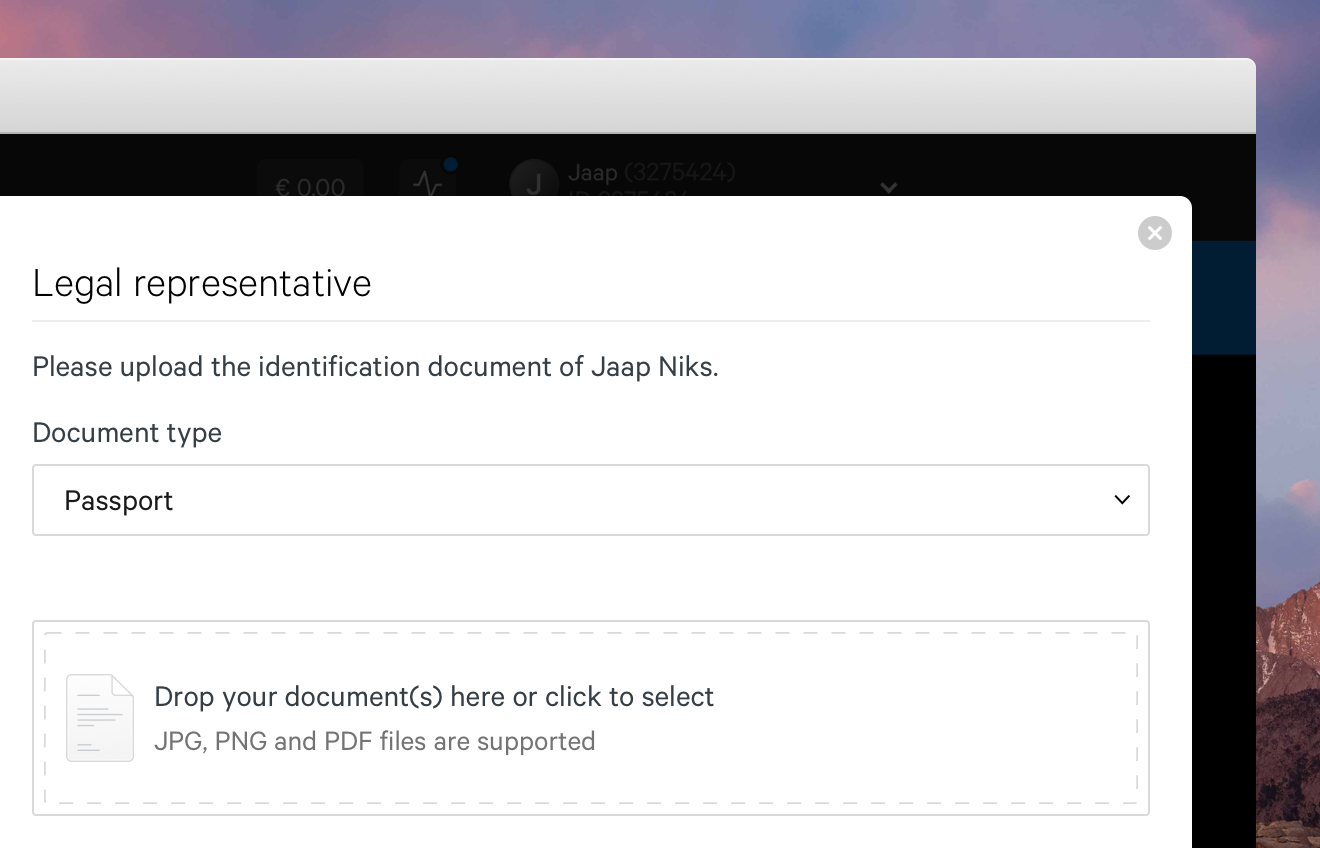 Provide information on the UBOs
As a financial institution, Mollie is obligated to investigate whether a Politically Exposed Person (PEP) is involved. This is someone who holds a senior political or official position. We ask you to answer this question with either 'Yes' or 'No'.
When an organization has multiple owners (for instance a V.O.F - a General Partnership), you must also indicate who the UBOs of the organization are. These are persons who have shares or an interest or say in the organization larger than 25%. In the case of a foundation, this usually concerns voting rights. We require the names and dates of birth of the UBOs.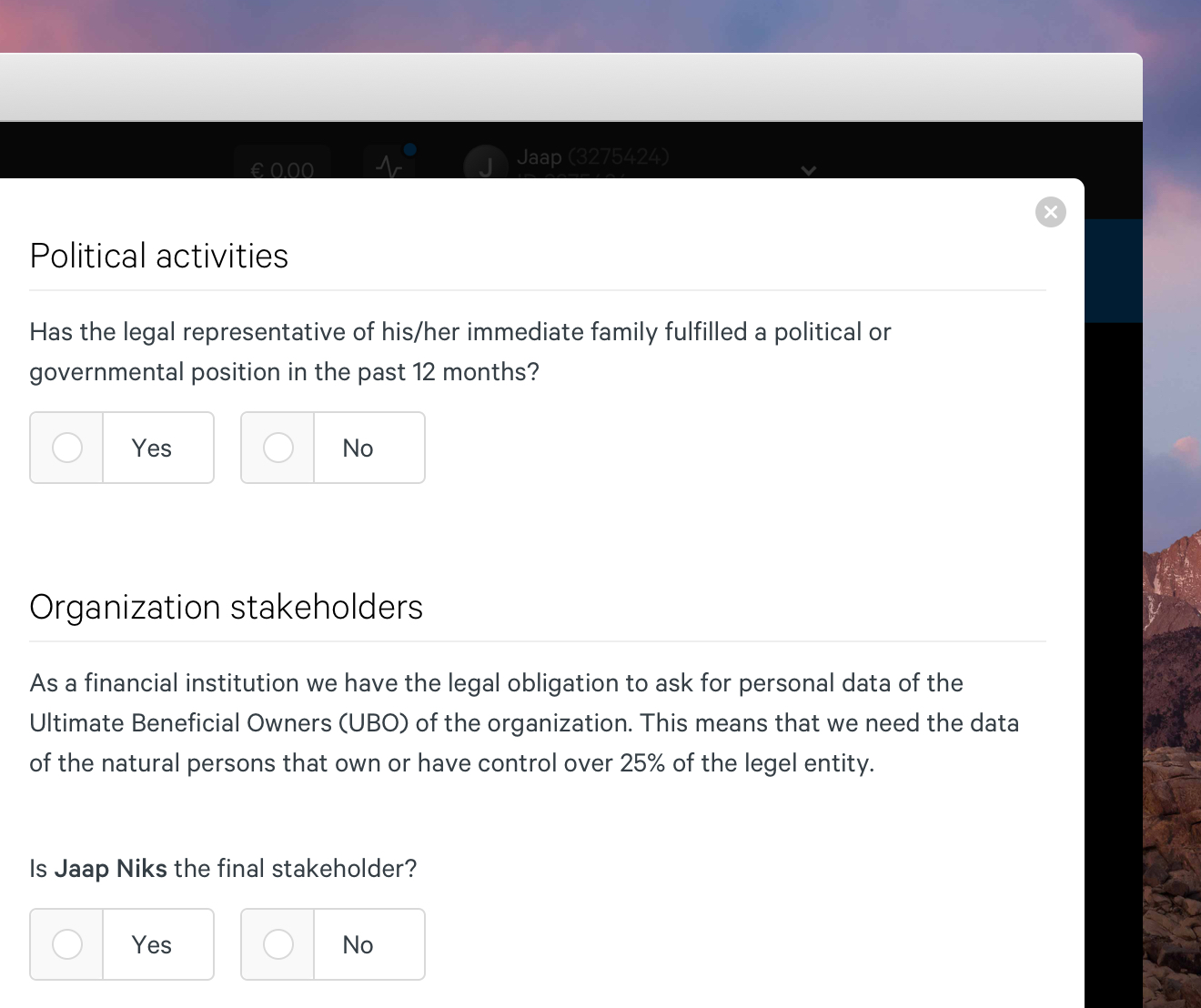 Linking a bank account
The final step is linking your bank account. Enter your business IBAN in the entry field (for an example, see below). You can then choose which payment method you want to verify the bank account with. You do this by paying one cent into our account. This way, we can check whether the account number is correct and if it is in fact a business account.
When we finished the final account check, we will update you by email. You don't need to contact us for the status of your account check.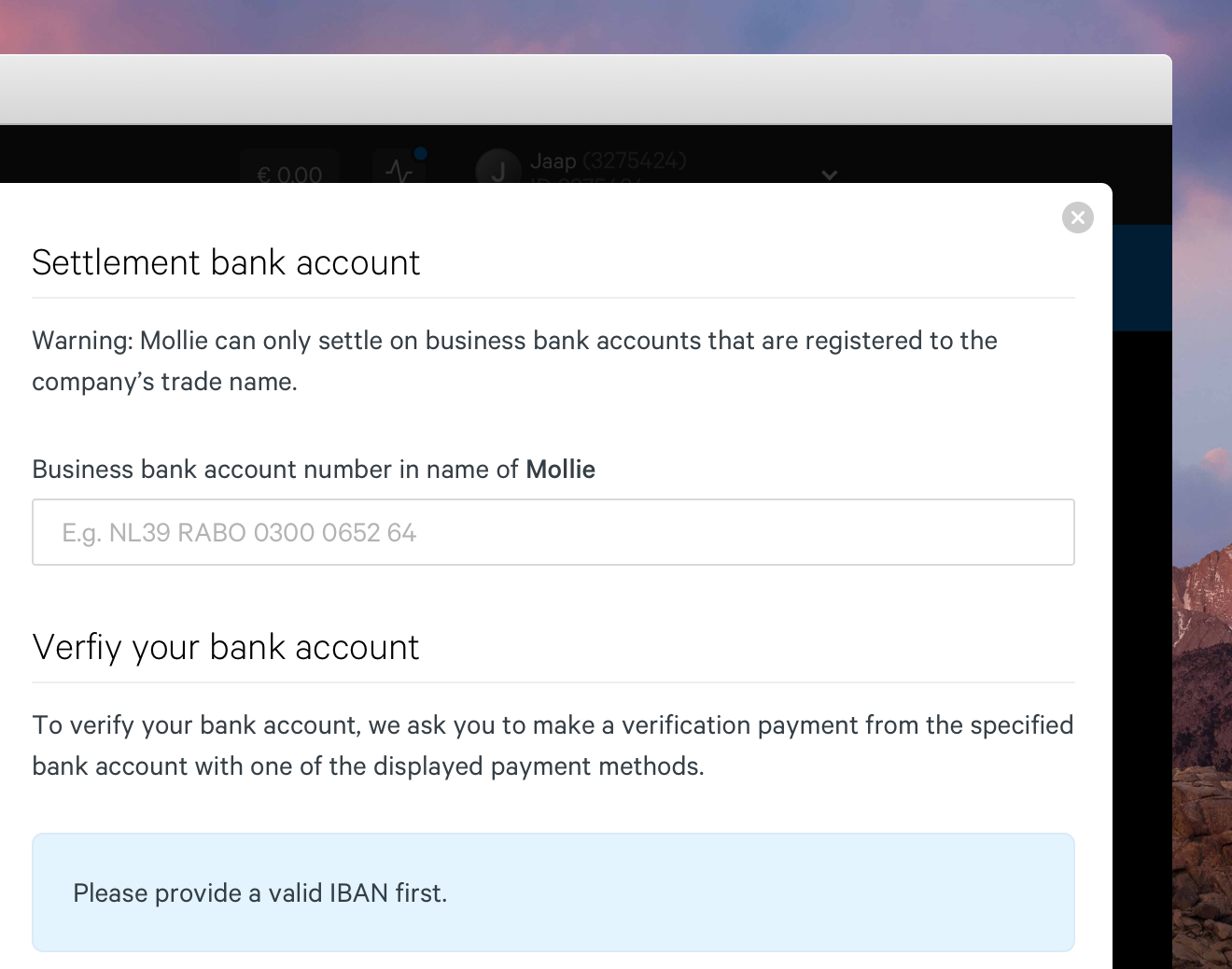 Please note: We will only verify the additional information (bank account, ID) after you have received your first transaction. Therefore, the first payout might take a little longer than one working day because you are waiting for our review.