When you decide to give the consumer his or her money back, it is necessary to make a refund. These refunds are refunded to the consumer from your outstanding balance at Mollie. However, if you do not have enough balance in your account, these refunds will be added in the queue. The refunds will be processed automatically as soon as you have sufficient balance in your account.
There are two ways to top up your balance:
Newly received payments that are equal to or higher than the required amount.

Manually top up the balance. How to do this is explained below.
How it works: queue a refund
1. Go to Transactions >> Payments in your dashboard.
2. Select the payment you want to refund, you will see the payment details.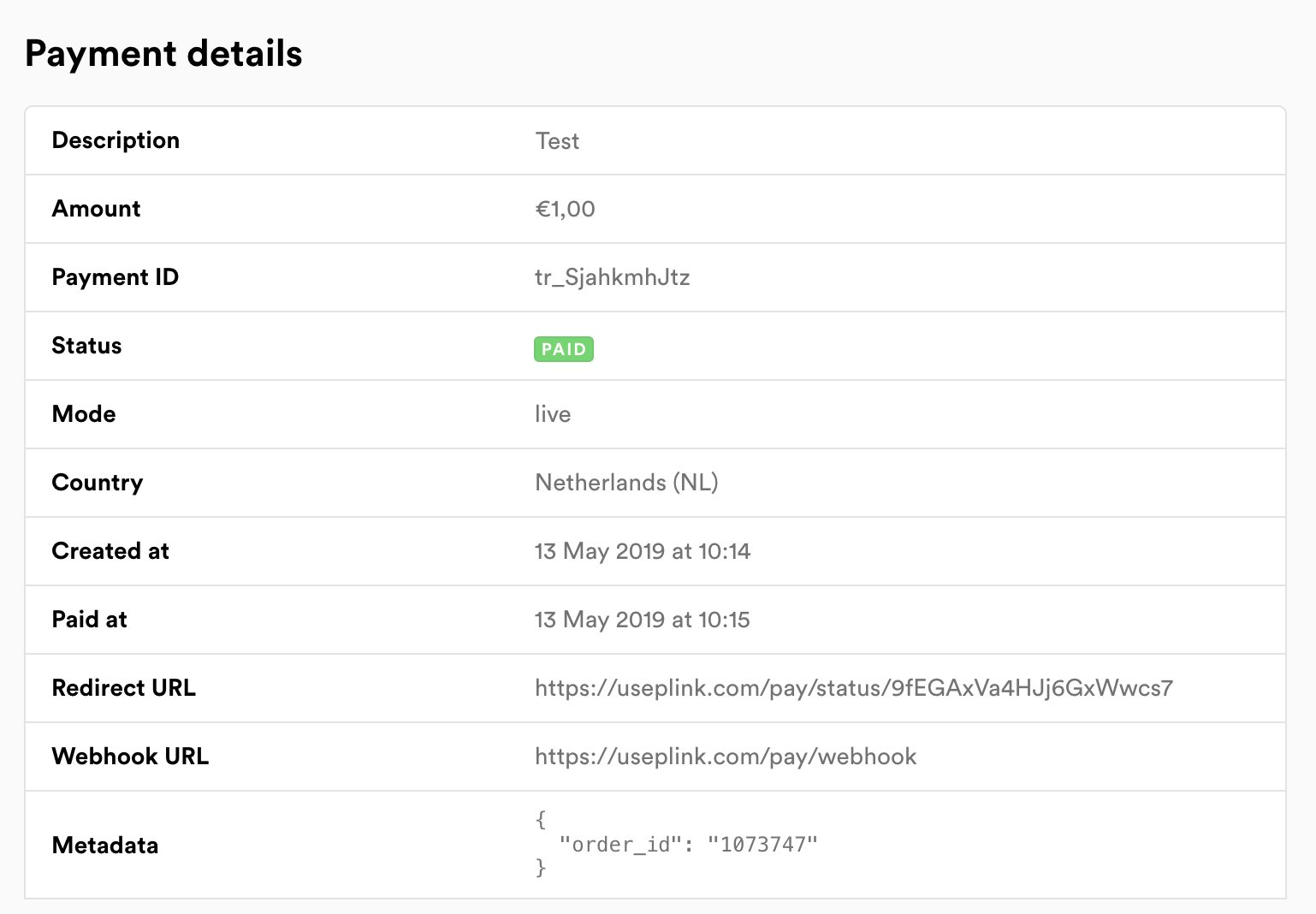 3. Click on 'Refund' on the top right of the screen.

4. Fill in the amount you want to refund and add a description. The consumer will see this description on their bank statement or in their online banking environment. When you're done, tap 'Refund'.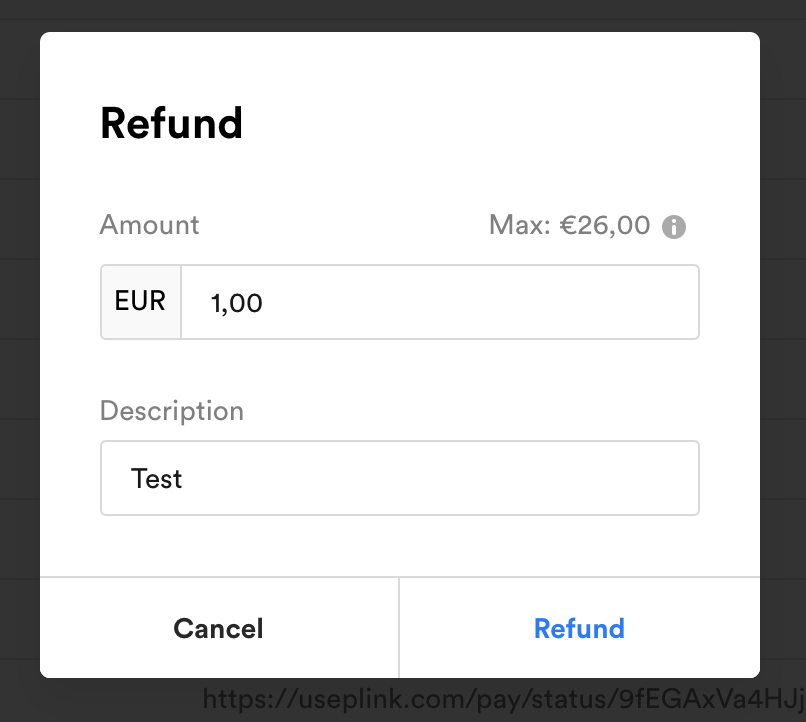 5. When you have insufficient funds, the refund will be queued. Directly after you click on 'Refund', a pop-up appears at the bottom of the screen with the message that the refund has been placed in the queue.

The status of the refund 'Queued' will also be displayed at the bottom of the payment in the 'Refunds' bar.

If you go to Administration >> Current balance in your dashboard, you will also see a message that there is a refund in the queue.

6. Once you have enough balance in your Mollie account, the refunds that are in the queue will automatically be processed. The status of the refund will change to 'Refunded'.

How it works: manually top up your balance
1. In your Mollie Dashboard, go to Administration >> Current balance
2. Click on 'top up your balance directly' in the orange bar on the top of the page

3. Select a payment method and make the payment. You can choose any payment method that is activated in your account. All costs are included in the amount shown, you do not have to settle these separately. This amount consists of:
Transaction costs for the payment method used

Refund costs

SMS costs (if SMS notification is enabled)

The amount that you are short of
As soon as the balance in your account is topped up, the refunds in the queue will be processed automatically the next working day.
Cancel queued refunds
Do you want to cancel the refund from the queue? Then click on 'Cancel' in the 'Refunds' bar (see image in step 5). A confirmation pop-up appears, where you click on 'Confirm'. The refund has now been removed from the queue and will not be processed. Please note: A credit card refund cannot be undone. Here you can read more about the refund of a credit card transaction.