You can find an overview of all your processed transactions over a certain period on the statistics page. In this overview, you can do the following:

Gain information about your daily revenue.

Gain insight into the payment methods used by your customers.

Monitor your business performance.
For detailed information about your transactions, please visit the Transactions page in your dashboard.
What you need to know in advance
Our statistics are saved based on the Coordinated Universal Time (UTC) to prevent time-related issues like daylight saving time. Due to different time zones, depending on your local time, some transactions may be shifted to another day in your statistics.
How do I use the graph?
The graph shows an overview of your transactions over a predefined date range. You can choose between daily, weekly, monthly, quarterly, yearly, or custom time graphs in the top right.
The graph shows your revenue on the vertical axis against time on the horizontal axis. When you hover over the graph with your mouse, the graph shows the difference in revenue between your current selected period and the same period a year prior.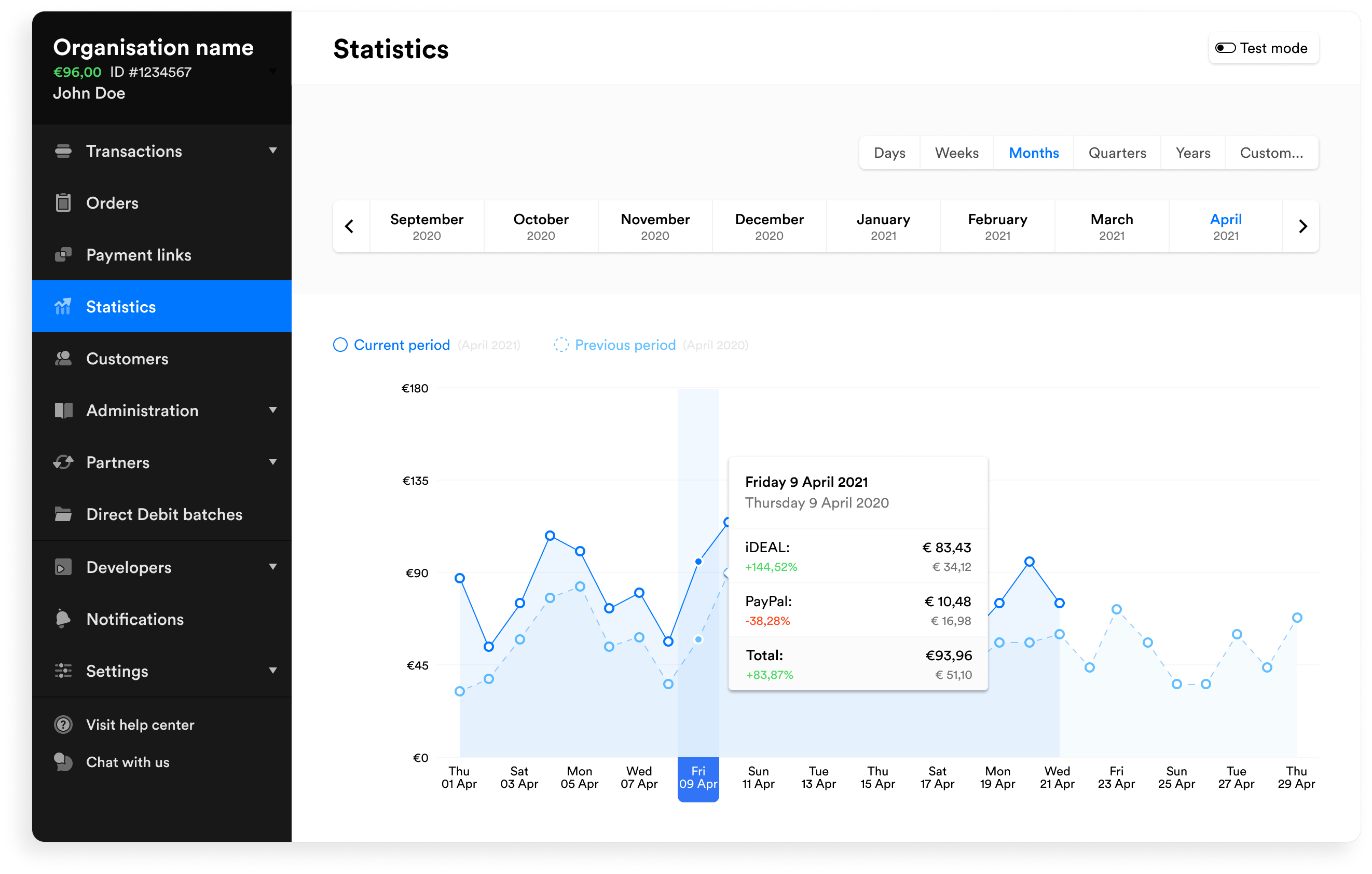 How do I use the totals?
Totals give you insight into the number of transactions, refunds, chargebacks, and revenue. Per transaction, you can also see the payment method used. Some payments are paid with multiple methods, for example partly with a gift card and partly with iDEAL. This means you can have more transactions than total payments in your dashboard.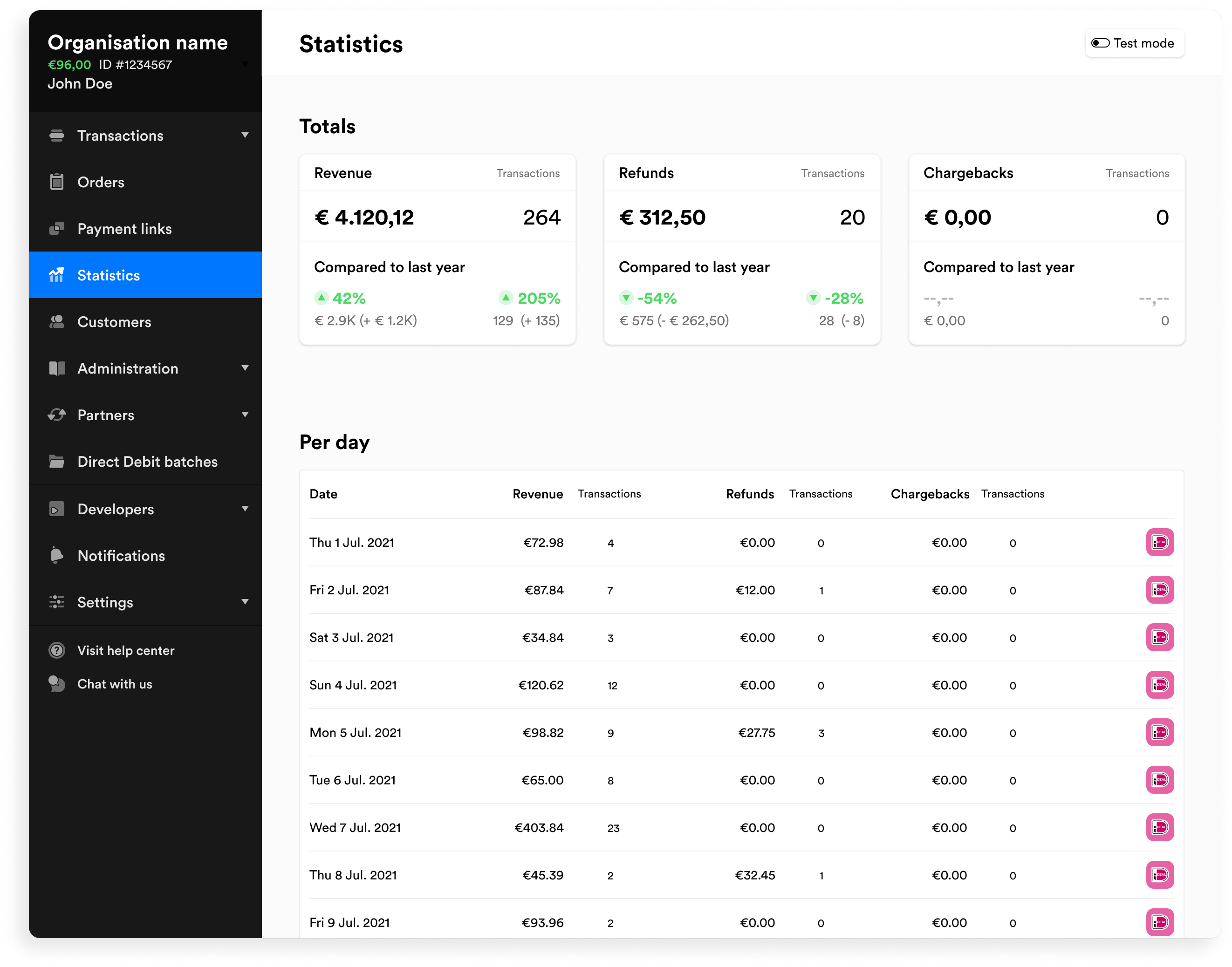 Good to know
If a chargeback is reversed, the chargeback disappears from the statistics page. However, it is still visible on the chargeback page.
Can't find what you're looking for?