Mollie offers two Klarna payment methods: 'Pay later' and 'Slice it'.
To activate the Klarna payment methods, you have to implement the Orders API. You can read here how to do this. After you implemented the Orders API, you can simply activate both payment methods separately in your dashboard via Settings >> Website profile >> Payment Methods. Once we have reviewed your Klarna application (this will usually be done within 2 business days), you will receive an email from us.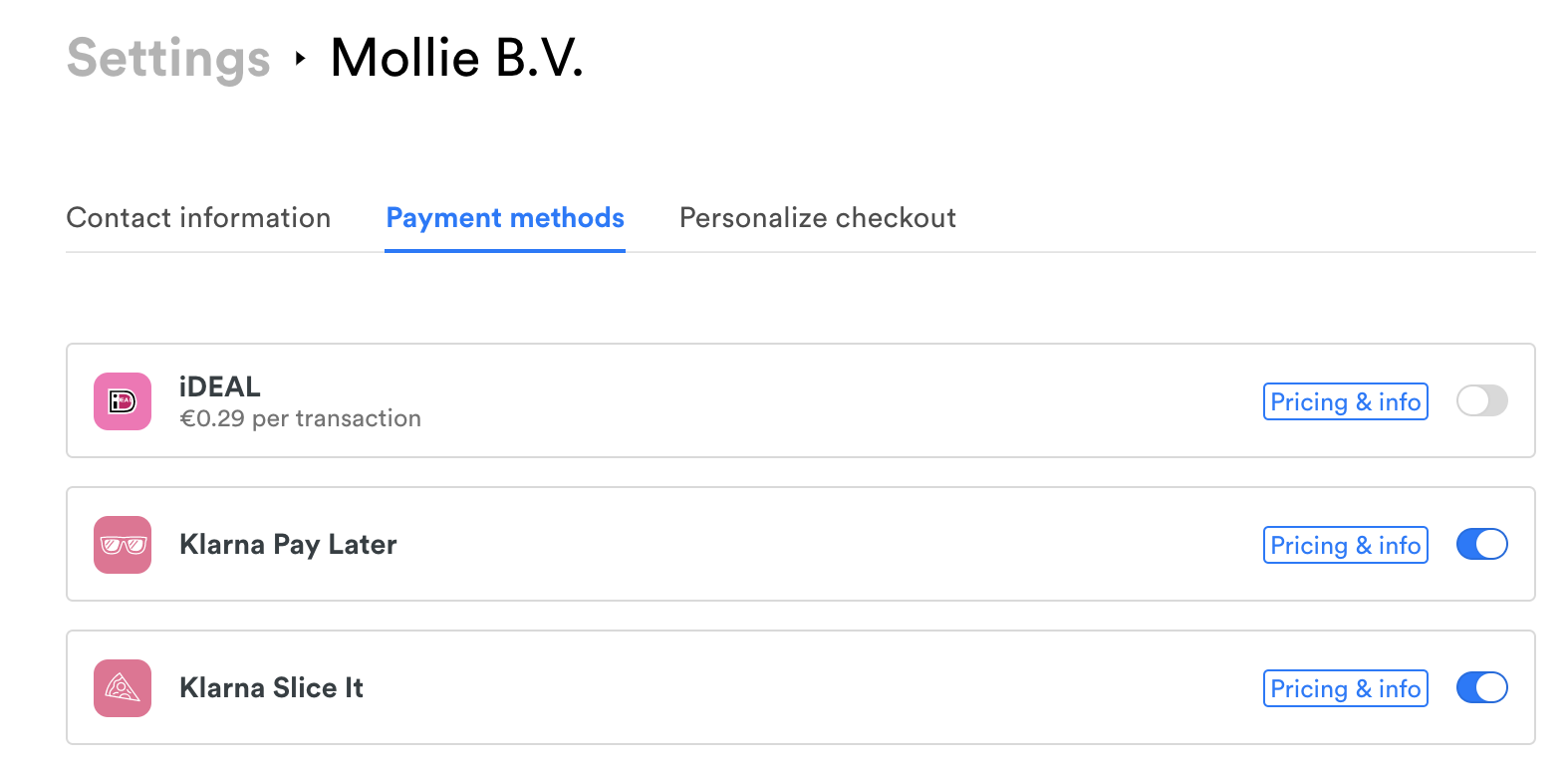 You can also activate Klarna using one of the supporting plugins. To activate Klarna through the plugin you either have to update them or put the new plugin on the server. Click here for an overview of the plugins that support Klarna and how to activate them.
Important: Klarna payment methods are not available in all countries. Read this article to see which payment method is available in which country.