In order to be able to use PayPal via Mollie, you need to have a business PayPal account.
Perform the following steps to link PayPal to Mollie.
Step 1: Activate PayPal in your Mollie account
Request the payment method via the Payment Methods page in your account. You do this by agreeing to the terms and conditions for using PayPal via Mollie.
Step 2: PayPal account settings
Log in to paypal.com with the email address and password of the business PayPal account. After logging in, a button for the account settings will appear in the top right corner. Click on this button and select 'Profile and Settings'.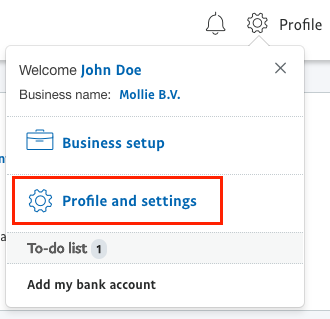 Step 3: Granting API access
Open the sub-menu 'My Sales Resources'. Next, open the page 'API access' by clicking on the link 'Edit' on the right-hand side.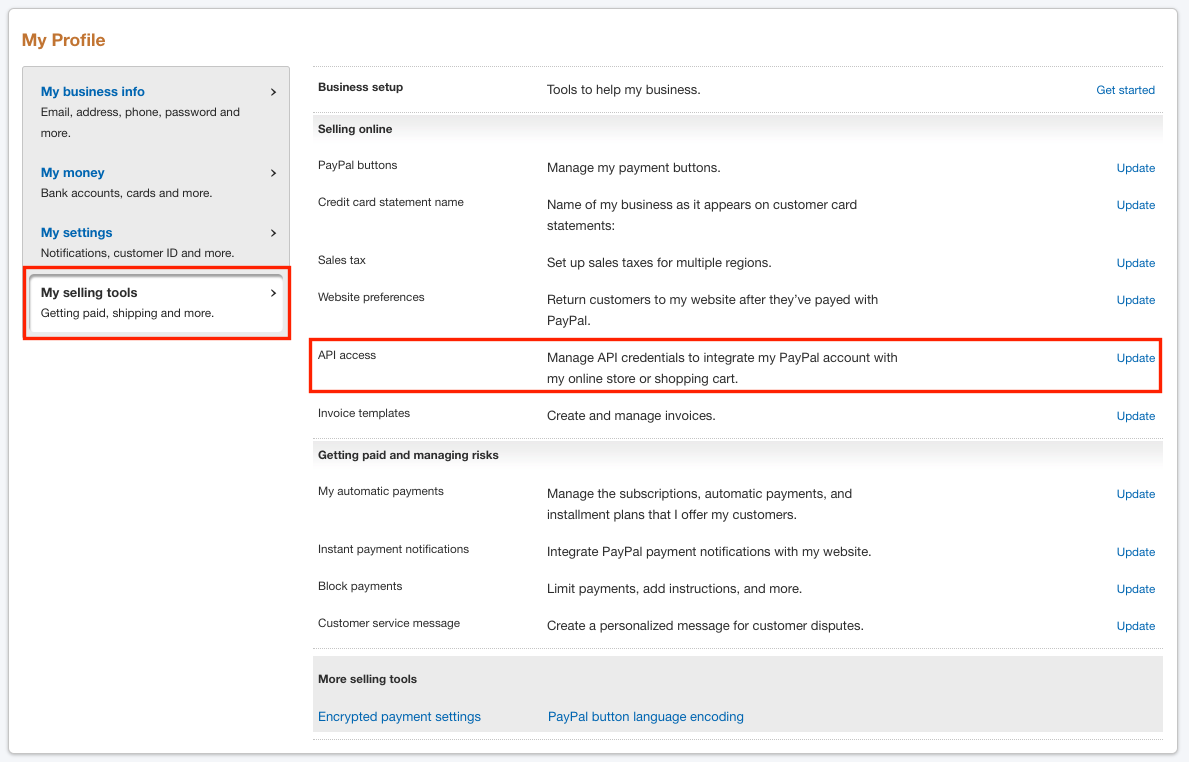 In the next screen, click on "Grant API permission' under "Through a shopping cart provider".

Step 4: Assign API rights
Fill out the username 'paypal_api1.mollie.nl' and click on the 'Lookup' button. Next, a list of API rights that you can grant to Mollie appears. From this list, select the following eight rights: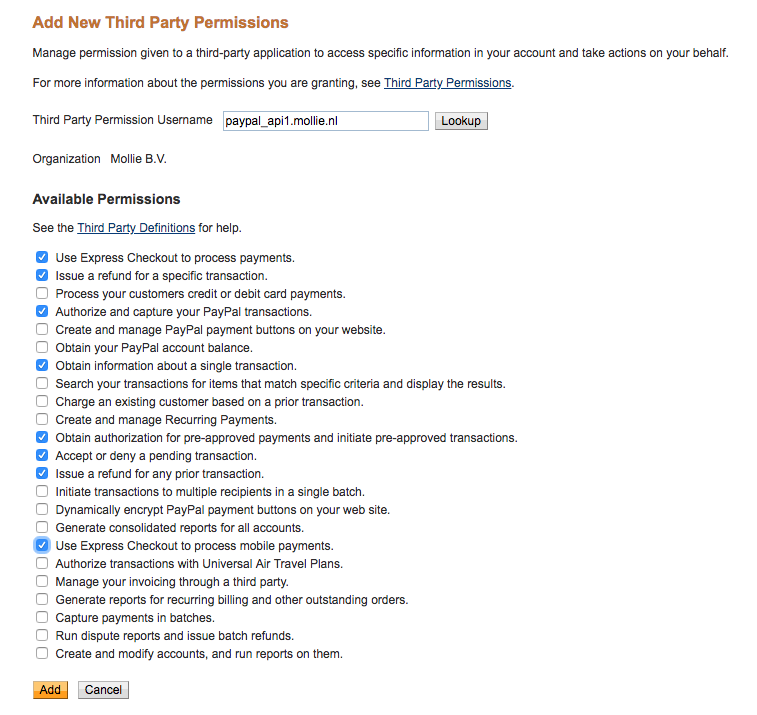 Step 5: Add the PayPal address to your Mollie account
After completing the above-mentioned steps, the PayPal address can be added to the Mollie account. Our application automatically checks whether the above-mentioned steps have been carried out correctly. After that, you will have no problems receiving PayPal payments via Mollie.