In order to be able to use PayPal via Mollie, you need to have a business PayPal account.
Perform the following steps to link PayPal to Mollie.
Step 1: Activate PayPal on your Mollie account
You can request the payment method via the Payment Methods page in your account. Click on the button "Connect with PayPal". You will now be redirected to PayPal's page to proceed with the next steps.

Step 2: Sign up / Log in your PayPal account
Your registered email address with Mollie is pre-filled. Select a country/region and click next.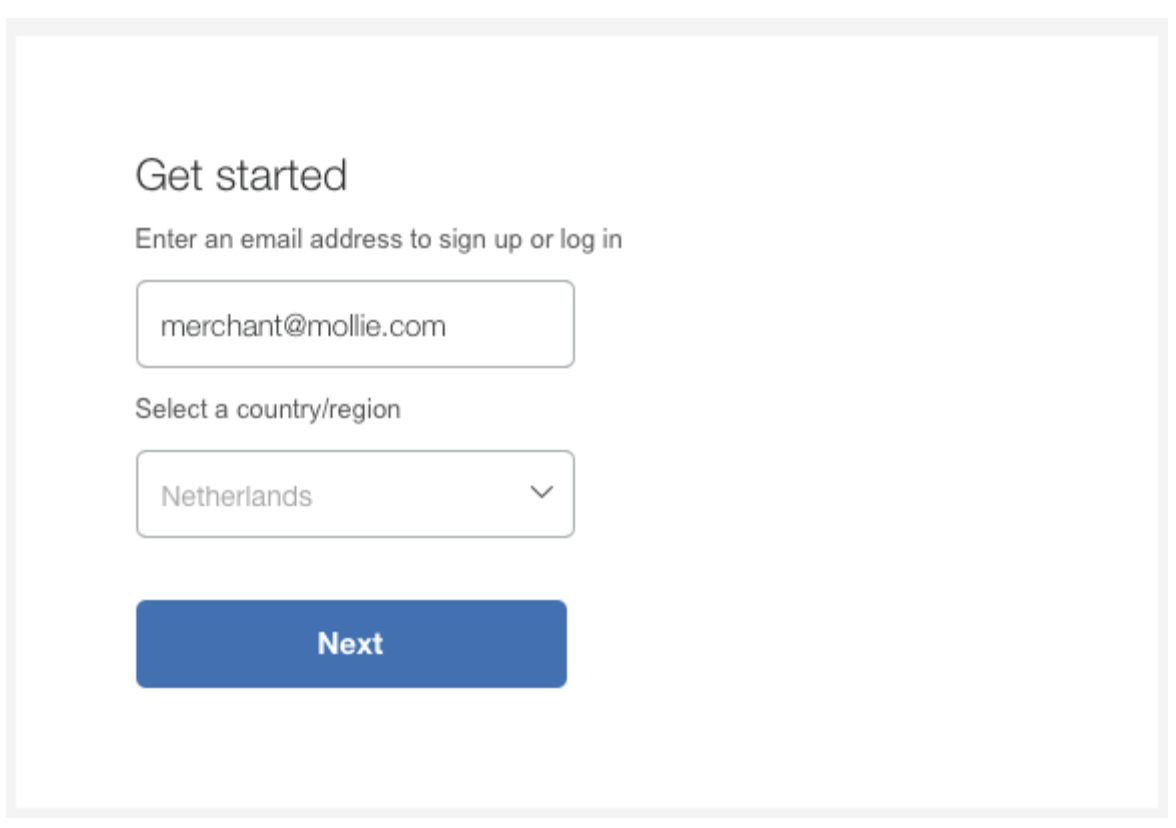 If you already have a PayPal business account you can log in and follow the steps that PayPal requires.
If you don't have a PayPal business account you then need to sign up. It is required to give Mollie the needed permissions by checking the box "I also give permissions to Mollie B.V. to perform the necessary actions to integrate PayPal."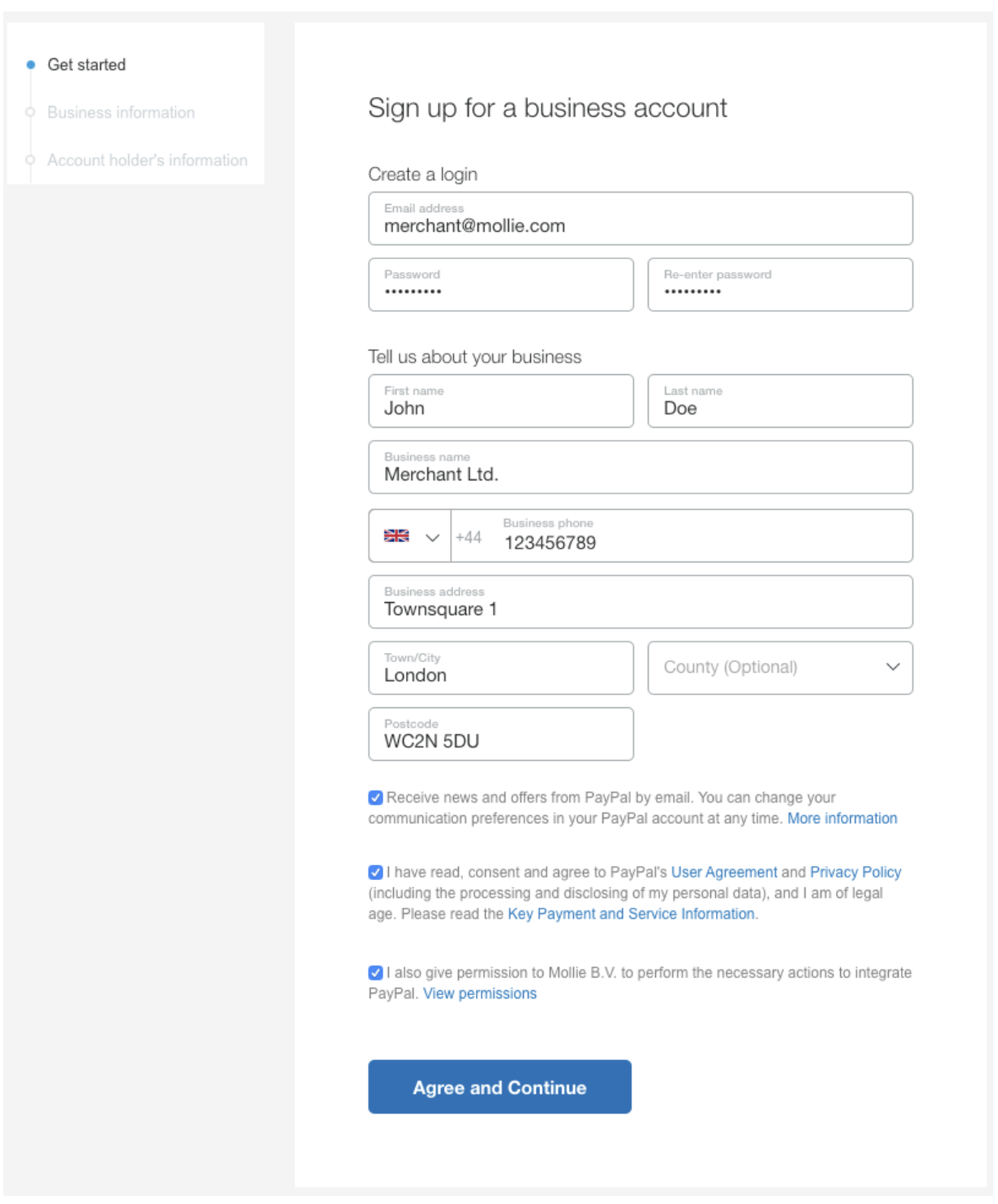 Step 3: Finish Registration
When you finish the process with PayPal you will be asked to "Go Back to Mollie B.V."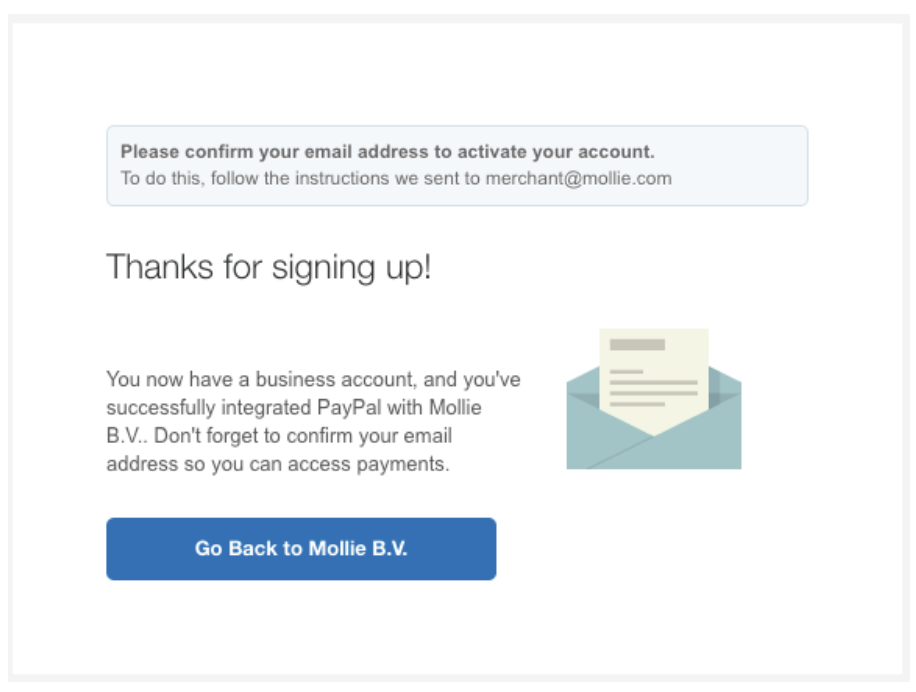 Step 4: Confirm email address with Paypal
Please confirm your email address to PayPal, if you have not done this yet.

Step 5: Ready to go!
After that, you will be able to receive PayPal payments via Mollie. Keep in mind that PayPal payments are slightly different than most of our payment methods.

Read also: