Credit card payments entail bigger risks than other methods such as iDEAL or Bancontact. The reason is that a consumer can always reverse a credit card payment, a chargeback. Accepting credit card payments can pose a risk both to the merchant and to us as the payment provider.
This is the reason that credit card applications are carefully assessed and evaluated before we lend our approval.
Submitting an application
Applications can be submitted via yourMollie Dashboard. There are a number of preconditions to be met before we can start processing an application:
the website must be live and ready for use (all products online, etc.);
terms and conditions posted on the website;
privacy and return policy;
delivery terms clearly stated on the website;
customers are obligated to fill out their contact information during the ordering process.
In addition, we ask you to indicate what the maximum amount per credit card transaction is going to be, and to provide extensive information about the type of products or services that you would like to receive credit card payments for. This information allows us to form a clear picture and to carry out a proper risk assessment.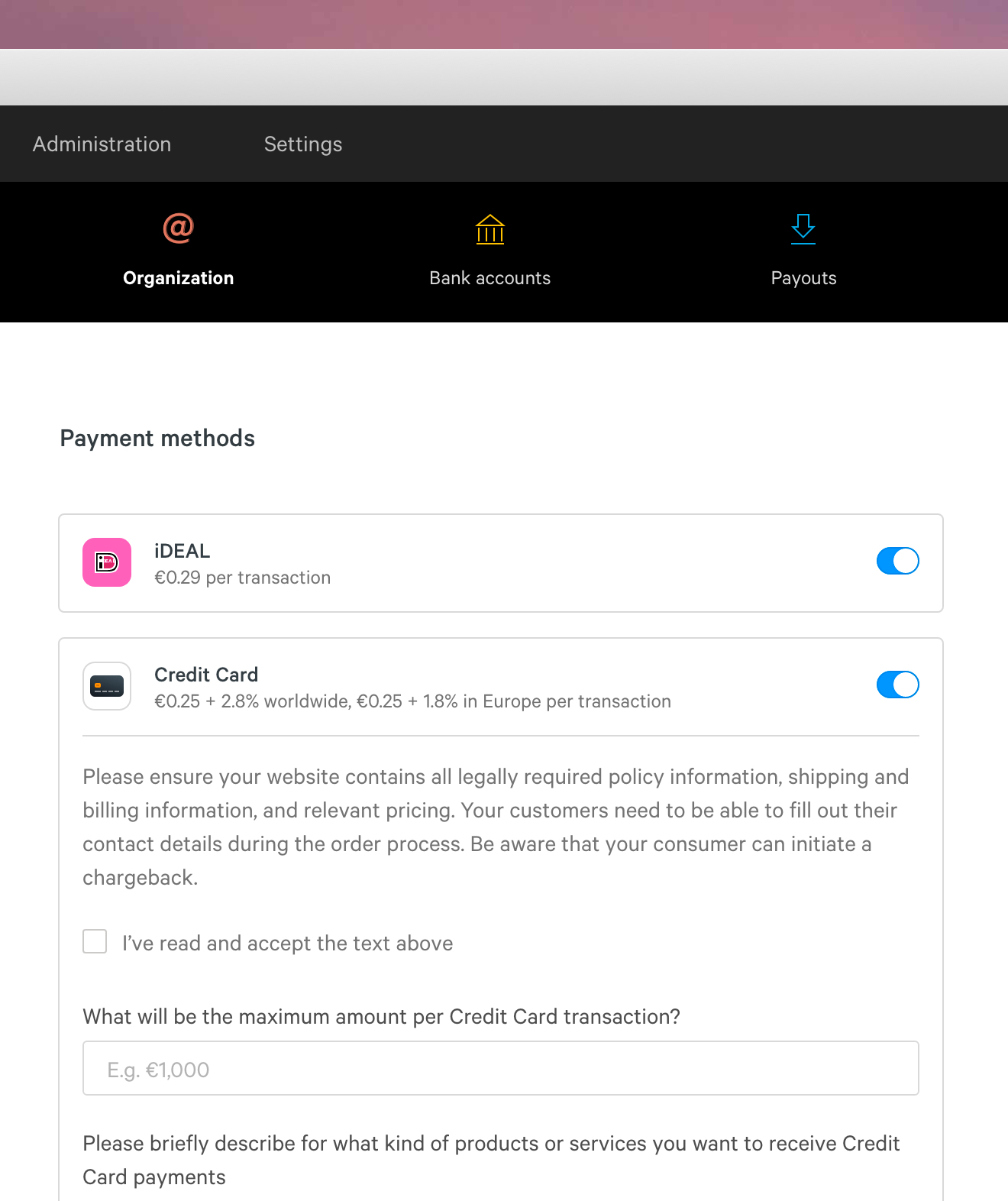 Application rejected?
There is always the possibility that your credit card application is not (immediately) approved. In that case, you will receive an email from us providing additional information. Oftentimes, the reason for the rejection is that some of the points mentioned above are not yet up on the website, or that it is not yet clear to us what exactly you want to receive credit card payments for. It is important that you should reply to our request for clarification by email as well (i.e. not by phone). That way, we can add the documentation to your account.