In order to try out our system in test mode, you need the test API key that you will find in your account under website profiles. The code is available immediately you link a website to your account.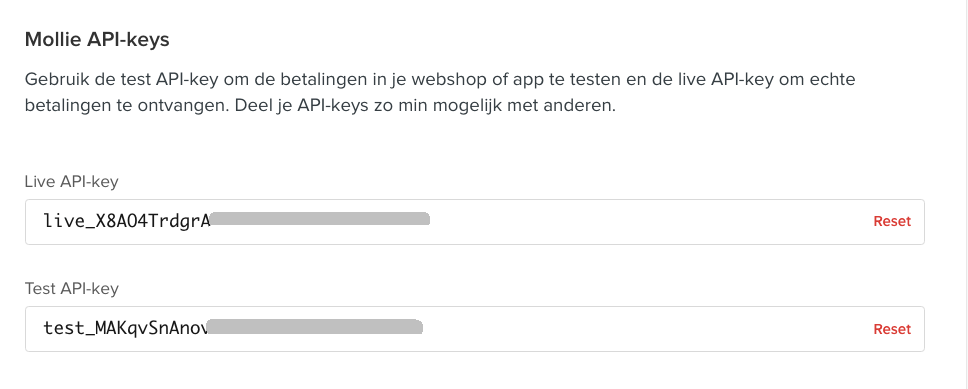 The test API key is entered into the backend of your website, for instance in the dashboard of the webshop system or the module that you use.
Did you integrate our API? Then include the test API key when you create a payment in our system.