When you have a webshop via the 1&1 or ePages platform, the consumer will enter a screen where he has to select a payment method before he goes to the checkout. The default display of payment methods via Mollie only shows 'Mollie' or 'Mollie Payments'. Especially when you are using Mollie and other parties for transactions, this might be unclear to consumers.
It will look like this example: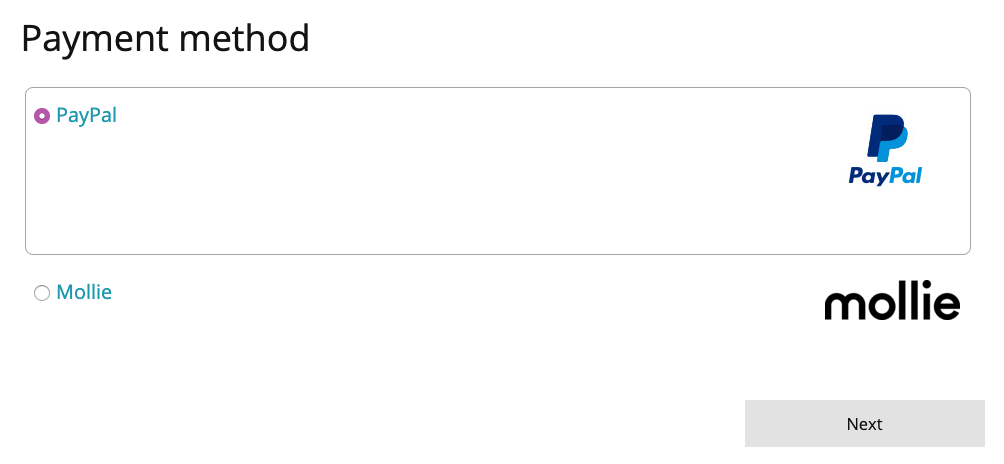 To make it clear to consumers how they can pay via Mollie, we advise you to change the text in this line in your 1&1 or ePages back office.
How does it work?
Log in to you 1&1 or ePages admin and go to Settings >> Payment >> Mollie

Below 'Name in the shop', you can change the text. You could, for instance, add all the payment methods you are offering, or only a few. E.g.: 'Credit card, PayPal or Klarna via Mollie' or 'Credit card, PayPal and other payment methods via Mollie'. The text on the screen where consumers select a payment option will then change to what you have filled out here.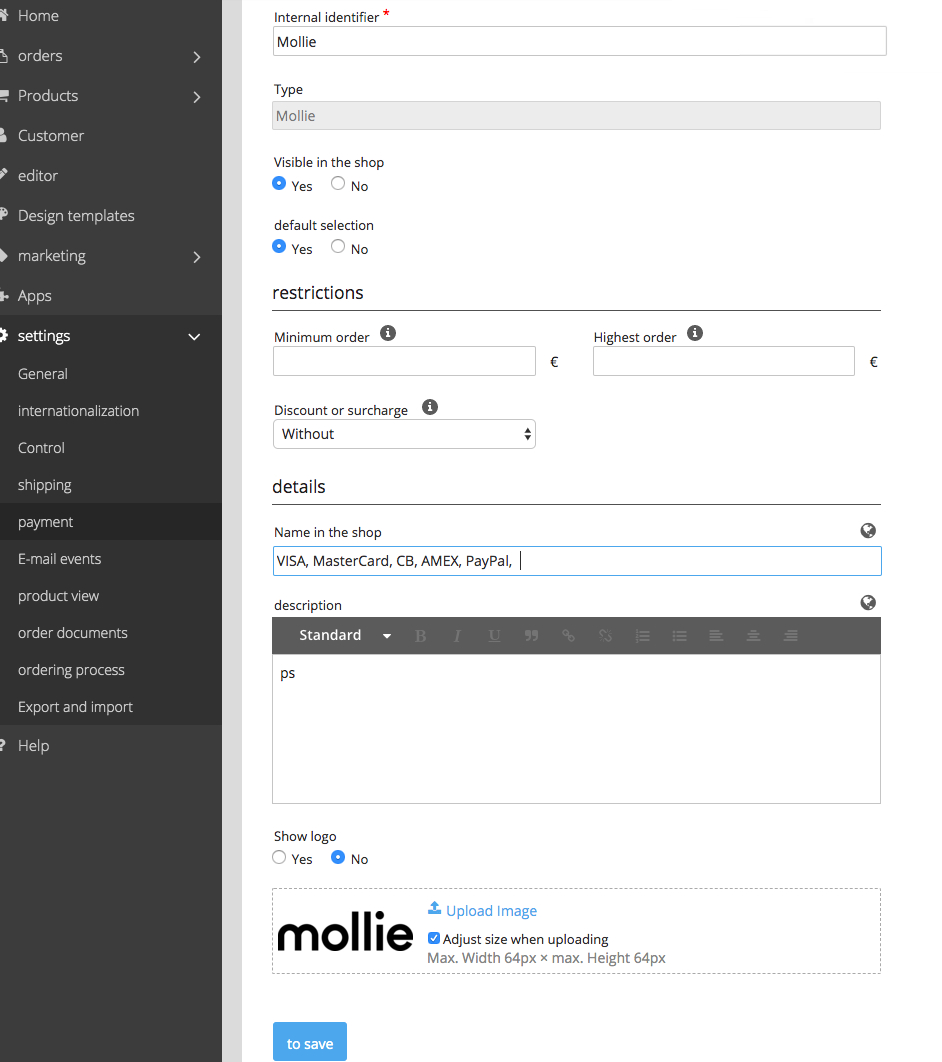 Lastly, you can also change the logo that appears in this line. By default this is the Mollie logo, but you can remove the logo or replace it with the logos of the payment methods that you have activated in your webshop. Here you can find the logos for the different payment methods.
After you have saved, it will look like this on the website: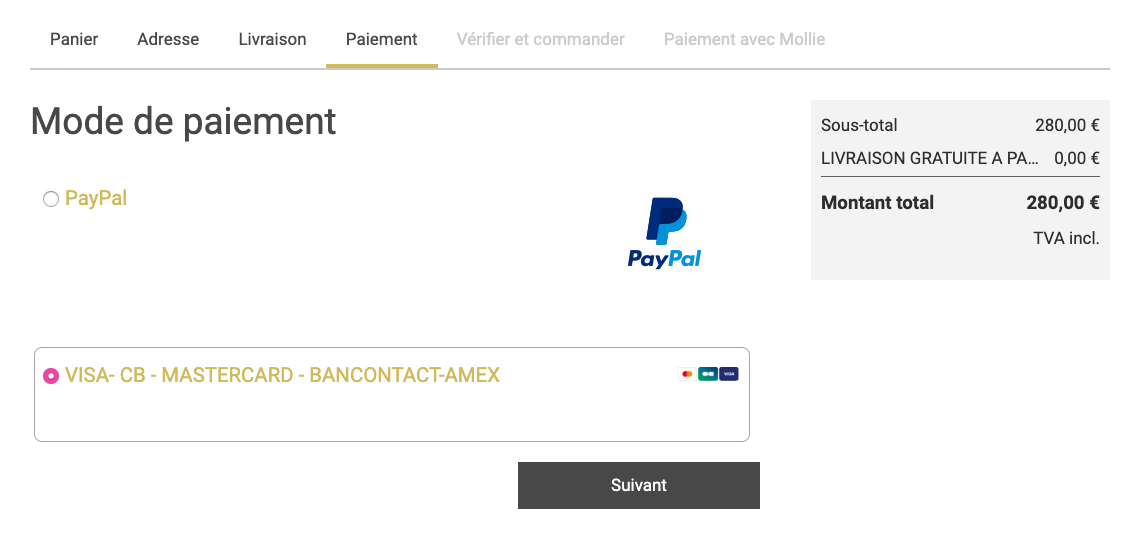 Read also:
Can't find what you're looking for?