With Mollie Teams you can add other persons to your Mollie account, to make it possible for them to view and/or edit relevant information. You - as the owner of the account - assign them a role with a selection of permissions, which prevents them from viewing information that is not relevant to them. This is to protect your sensitive information.
Currently it is only possible to assign a role with preselected permissions for a user. Customizing the permissions might come in the future.
More information about the different roles and permissions can be found in this article.
How can I add a new user?
1. Go to Settings >> Team in your Mollie Dashboard
2. Click on 'Add member'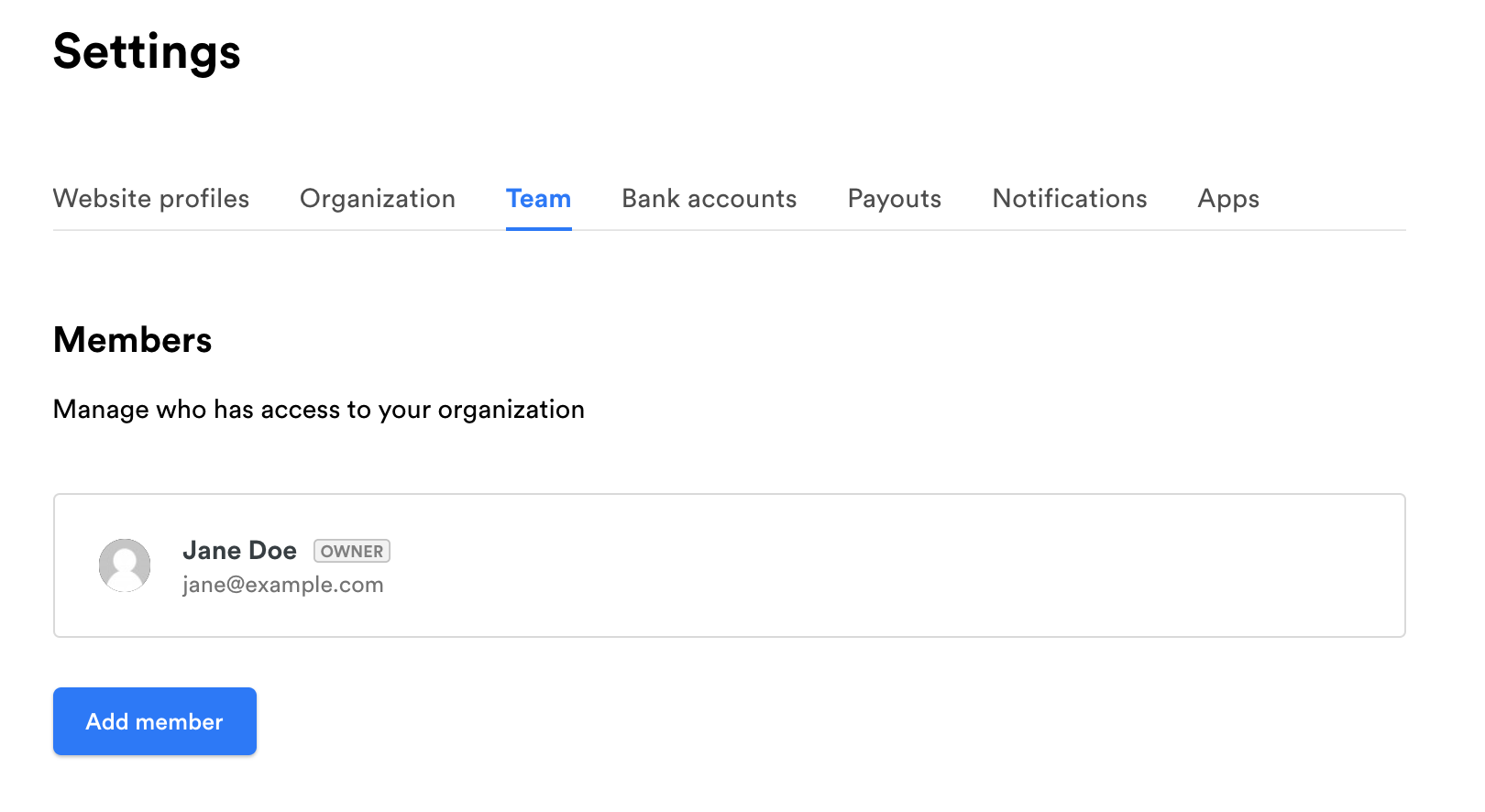 3. Add the email address of the team member you would like to add. Currently it is not possible to add multiple members at once, you have to add them one by one.
4. Tap 'Invite'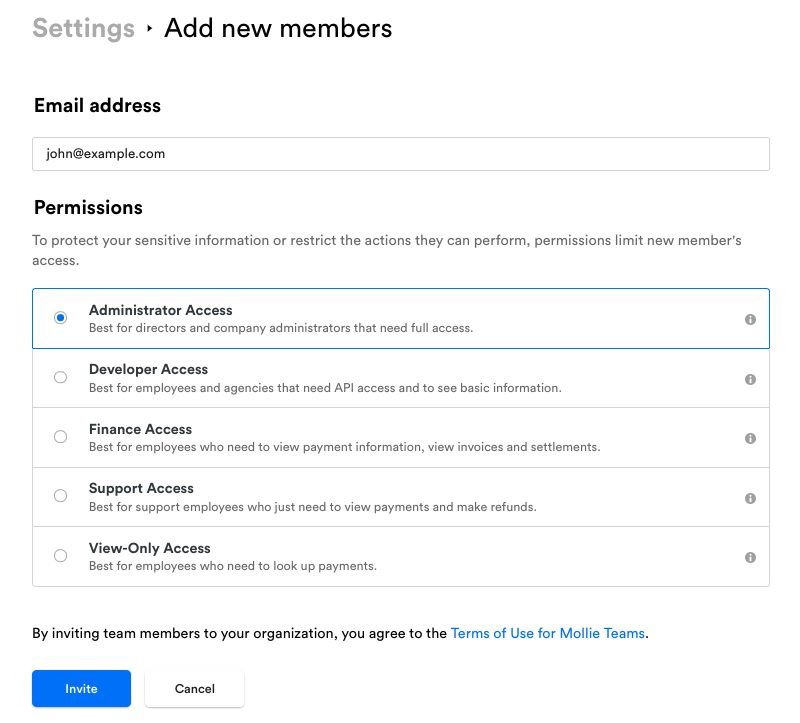 The new team member will now receive an invitation at the email address you entered and will be asked to either create an account (if he doesn't have a registered account yet with Mollie) or to sign in (in case he has a registered account already). After that he can access and use the dashboard. The invitation link in the email he receives is valid for 24 hours. If the link expires, you will have to send a new invitation.
In your team overview you will see to which email address(es) you sent an invite and for which role. It will also show the label 'invite sent'.
How can I change the permissions of a team member?
1. Go to Settings >> Team in your Mollie Dashboard
2. Click on the icon of the paper and pencil, after which you will see an overview of the different roles.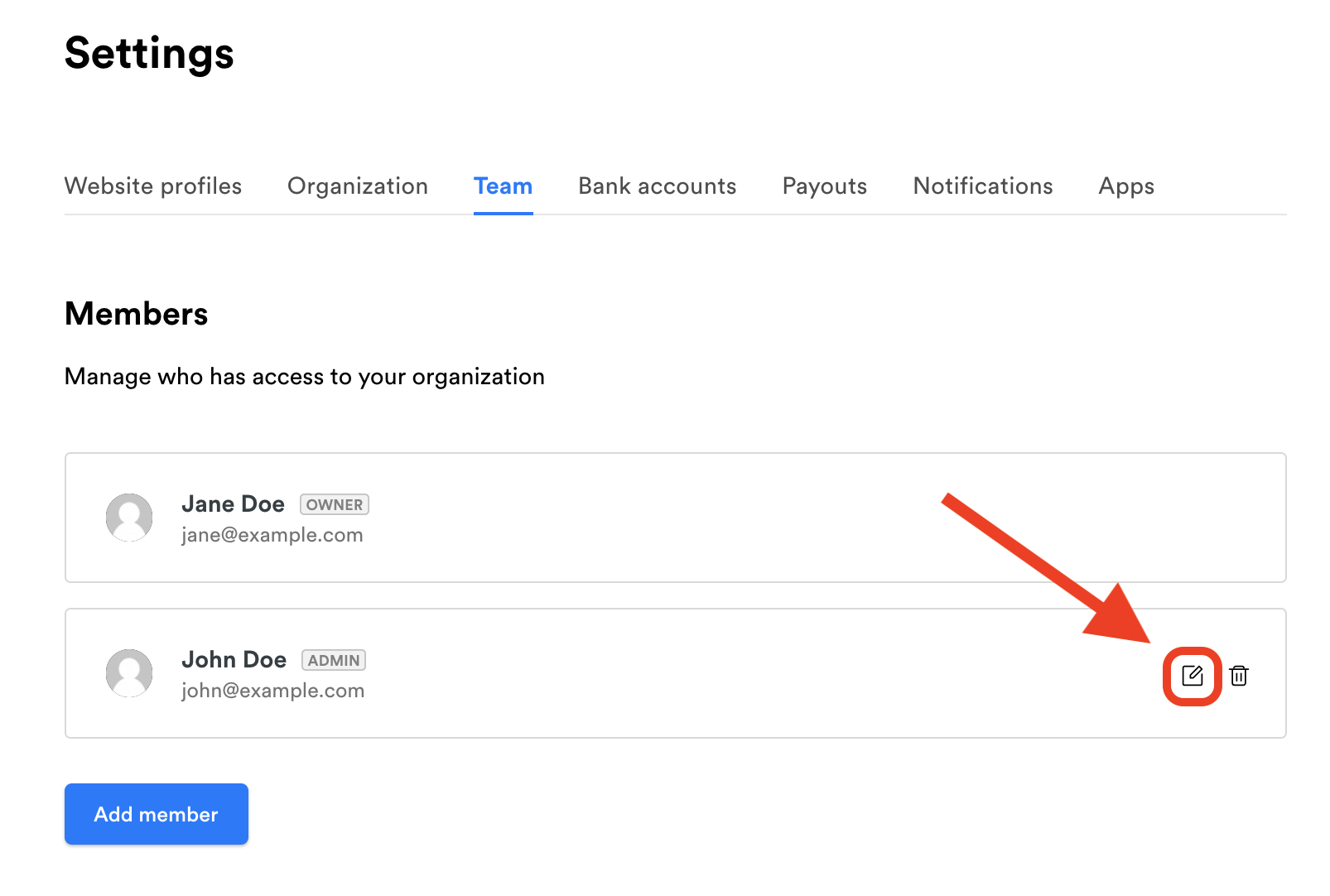 3. Here you can select a different role for the user.

How can I delete a team member?
1. Go to Settings >> Team in your Mollie Dashboard
2. Tap the trash next to the name of the user and confirm that you want to delete the member. Note: Once you have deleted a team member, this cannot be undone. If you want the member to have access again at a later moment, you will need to send a new invitation to the member.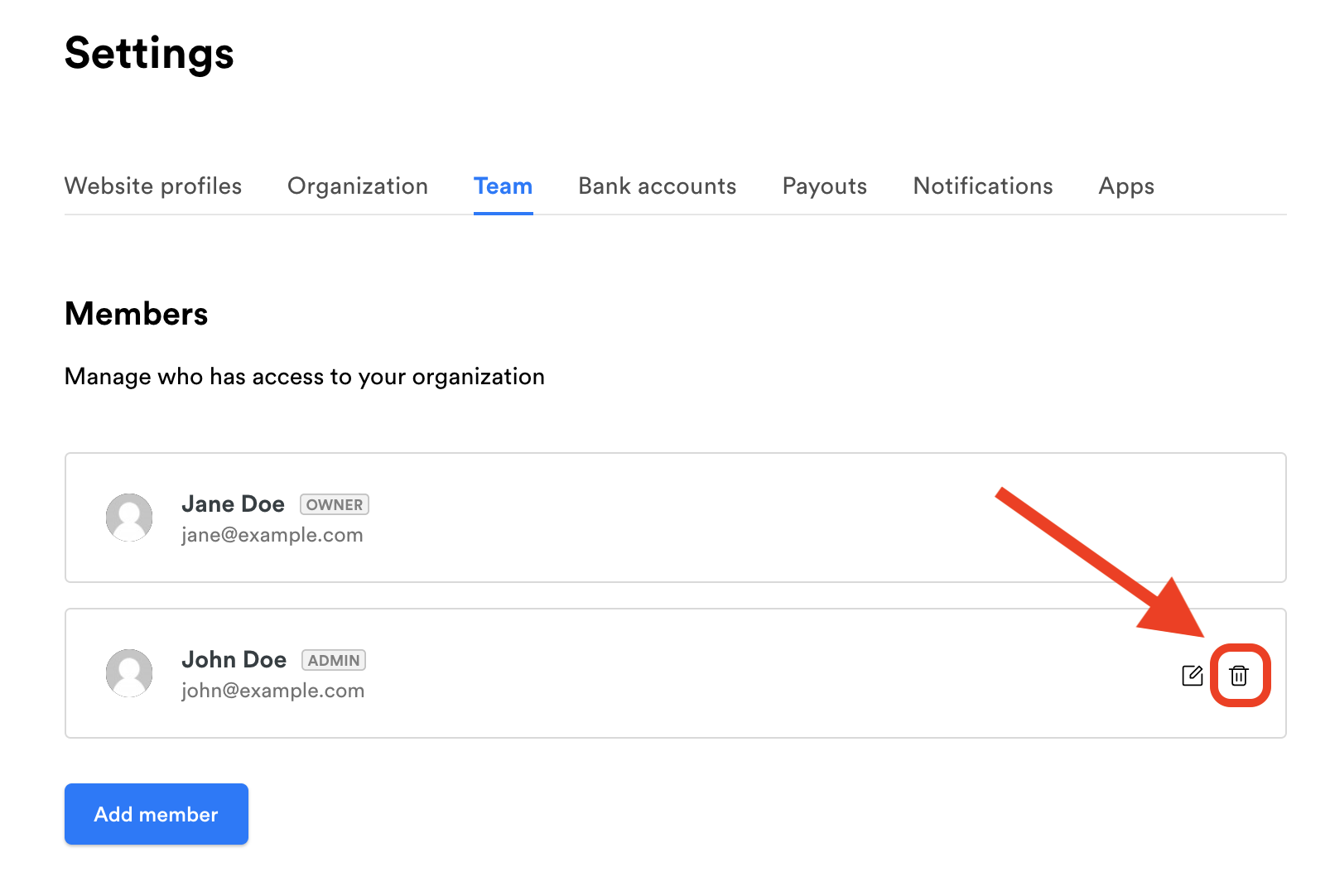 Only owners have the permission to invite new users and to change permissions or delete users.
Please read Mollie's policy on inviting new members.