In 2020, your Mollie Dashboard was updated. This means that your annual report is different from what you are used to. Instead of downloading a full annual report, you can now get an overview of your balance, your balance on hold and balance available at any given time in the past:
Open your dashboard.

Go to

Administration > Report.

Select the date of which you want to see your outstanding balance.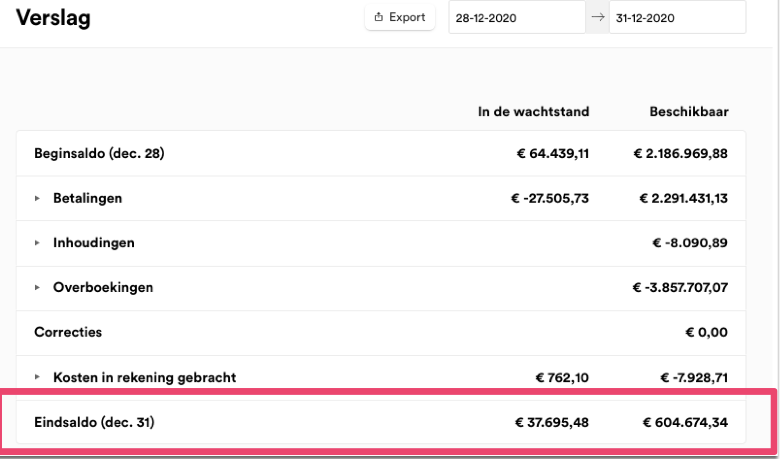 Extensive overview
For your bookkeeping, you can still make an export with an overview of all your transactions, costs and payouts. Due to the Dashboard upgrade, we are not able to provide this information in one PDF file.