You can easily make the payment screen fit your house style. This makes for recognizability, instills trust in your customers, and just simply looks great!
You will find this option in your account under website profiles. Click on "Personalize Checkout". You are then taken to the screen you see below.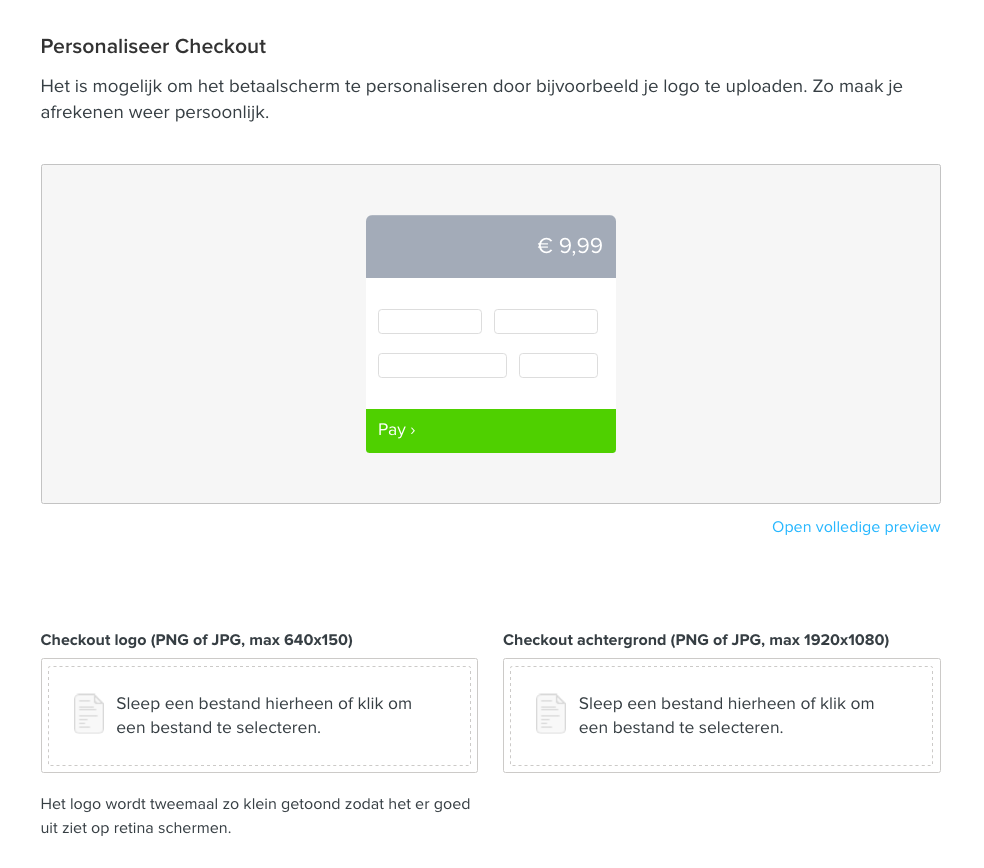 You can upload 2 different images: a logo and a background image. You can see a sample below. The logo is placed above the box with payment methods. At this time, it is not possible to adjust this position. You can preview the result by clicking on 'Open full preview'.