Your account is already active but you would like to add a new bank account? In that case, go to Settings >> Bank accounts in your account. Here you will find an option for adding a new bank account. Bear in mind that we can only pay out into one bank account.
Please note: It is not possible to use a TransferWise bank account, because the bank account number of TransferWise where we will receive the money from, will be different than your bank account number. This means we cannot verify your bank account.
1. Click on 'Add new bank account'

2. Next, fill out your IBAN

3. Select how you would like to verify the account and make the payment according to the instructions.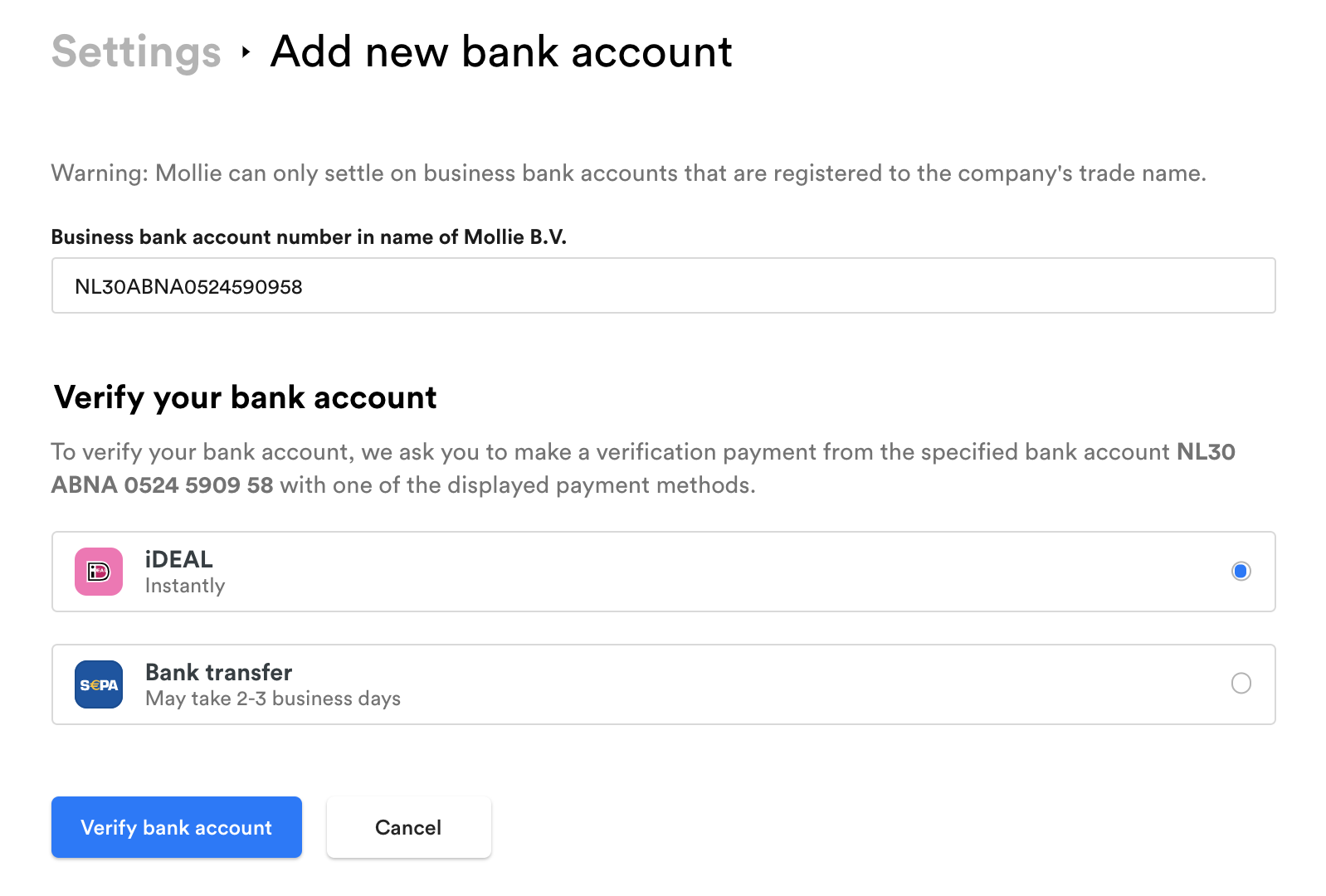 4. Please take note: after making the verification payment, you must go to "payouts" to select the right account for payouts.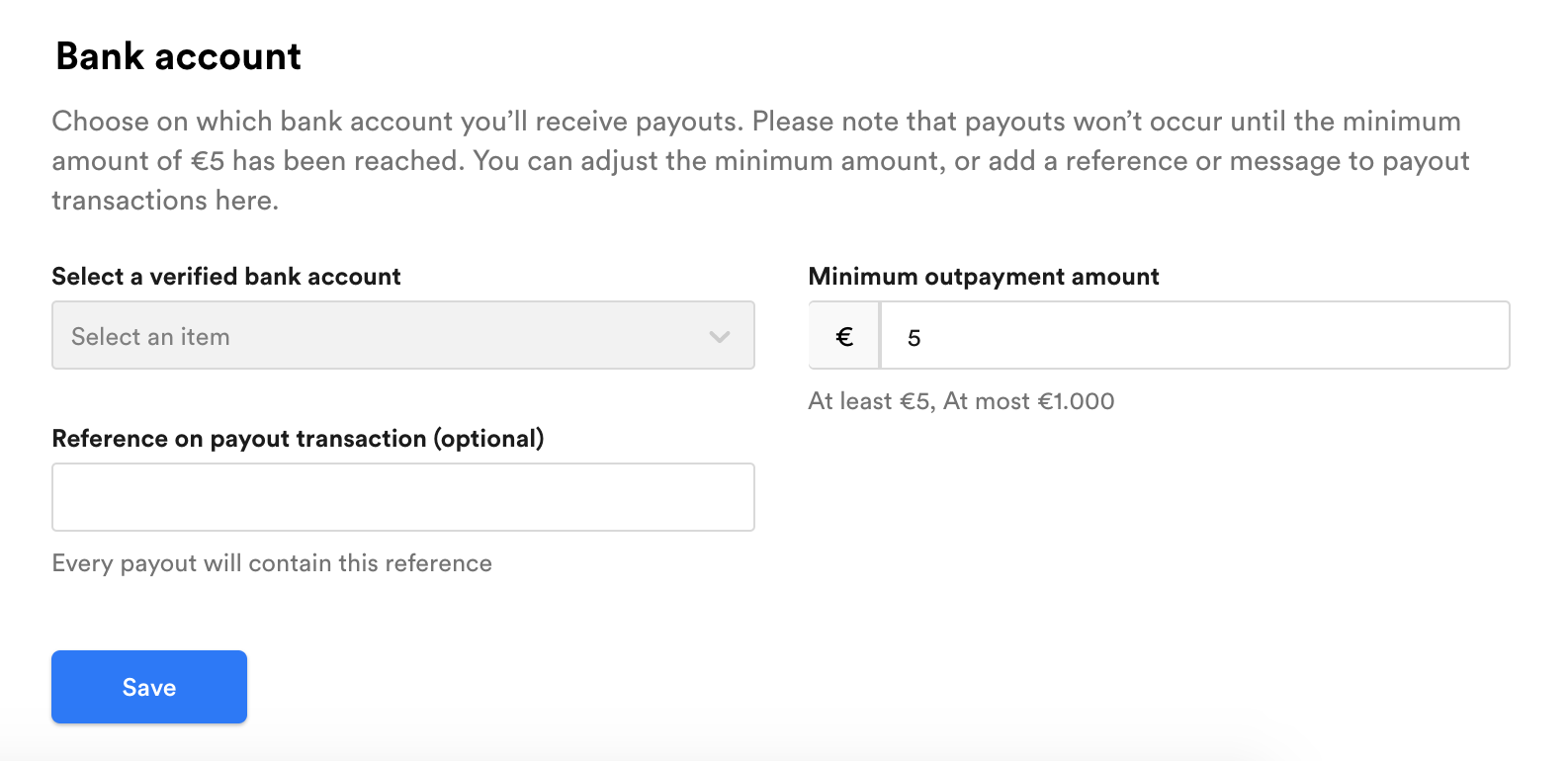 Here, you can also select more preferences, such as a minimum payout amount and a payout reference.
Read also: