Mollie gives you the opportunity to queue refunds in a smart way. In short, you create your refunds, these refunds will be queued when you have insufficient funds, once you receive a new payment, the queued refunds will automatically be processed.
How does it work?
1. Select the payment you want to refund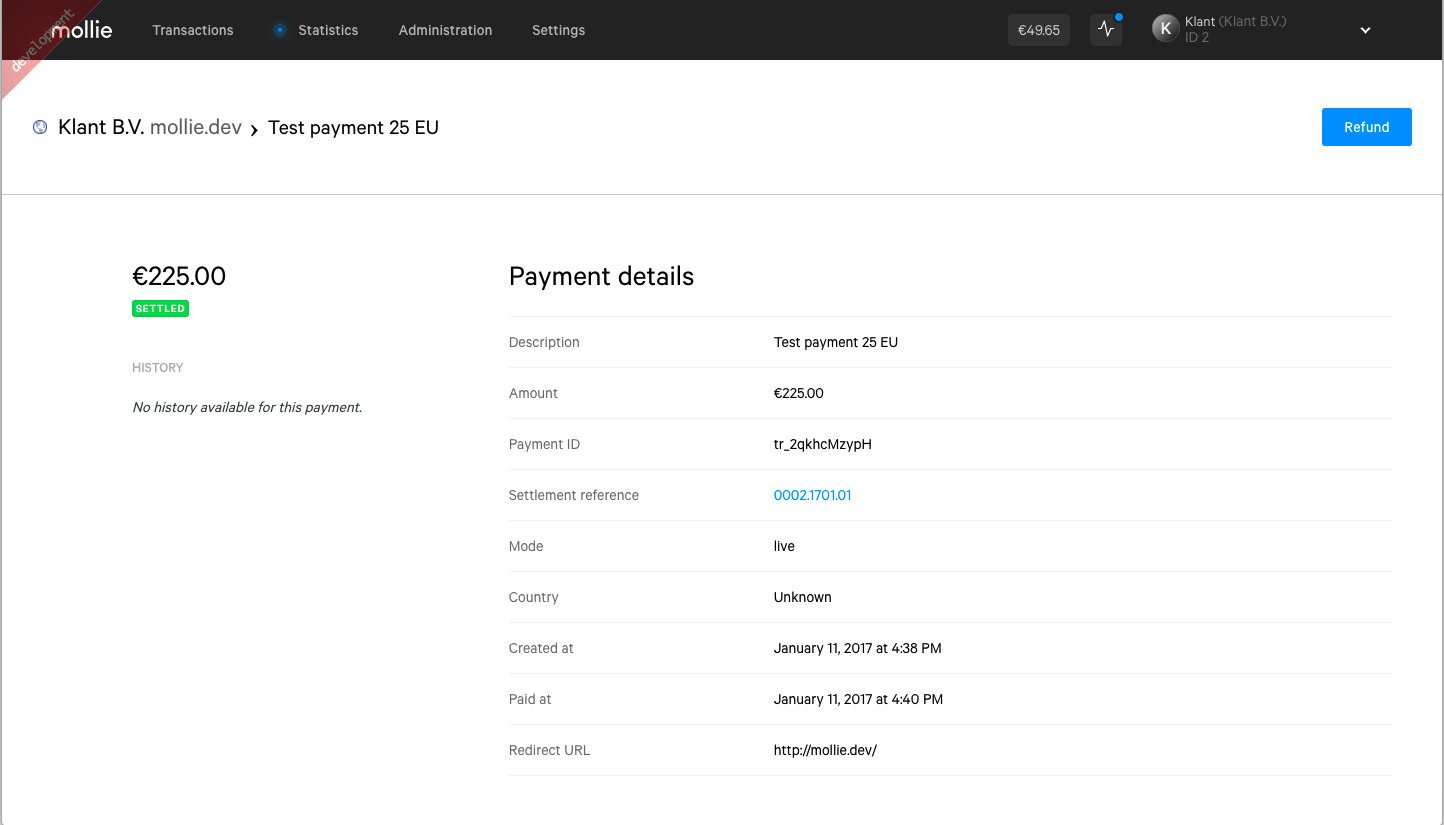 At the bottom of the payment you will see the Refund tab

2. Click on this Refund tab to open the Refund screen. Fill in all (required) fields and click on "Refund".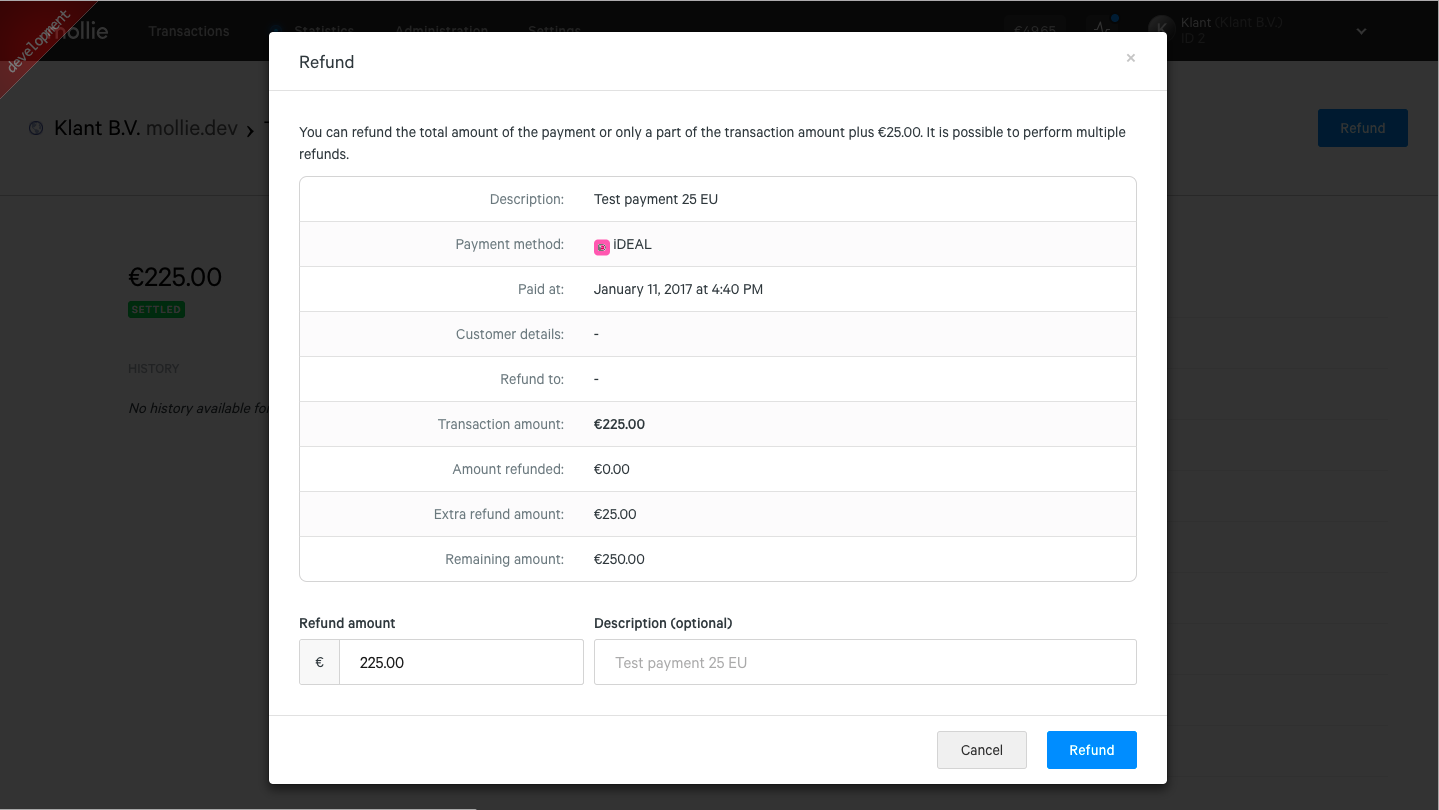 3. When you have insufficient funds, your refund will be queued. In the top right of your screen, you will receive your queued refund pop-up.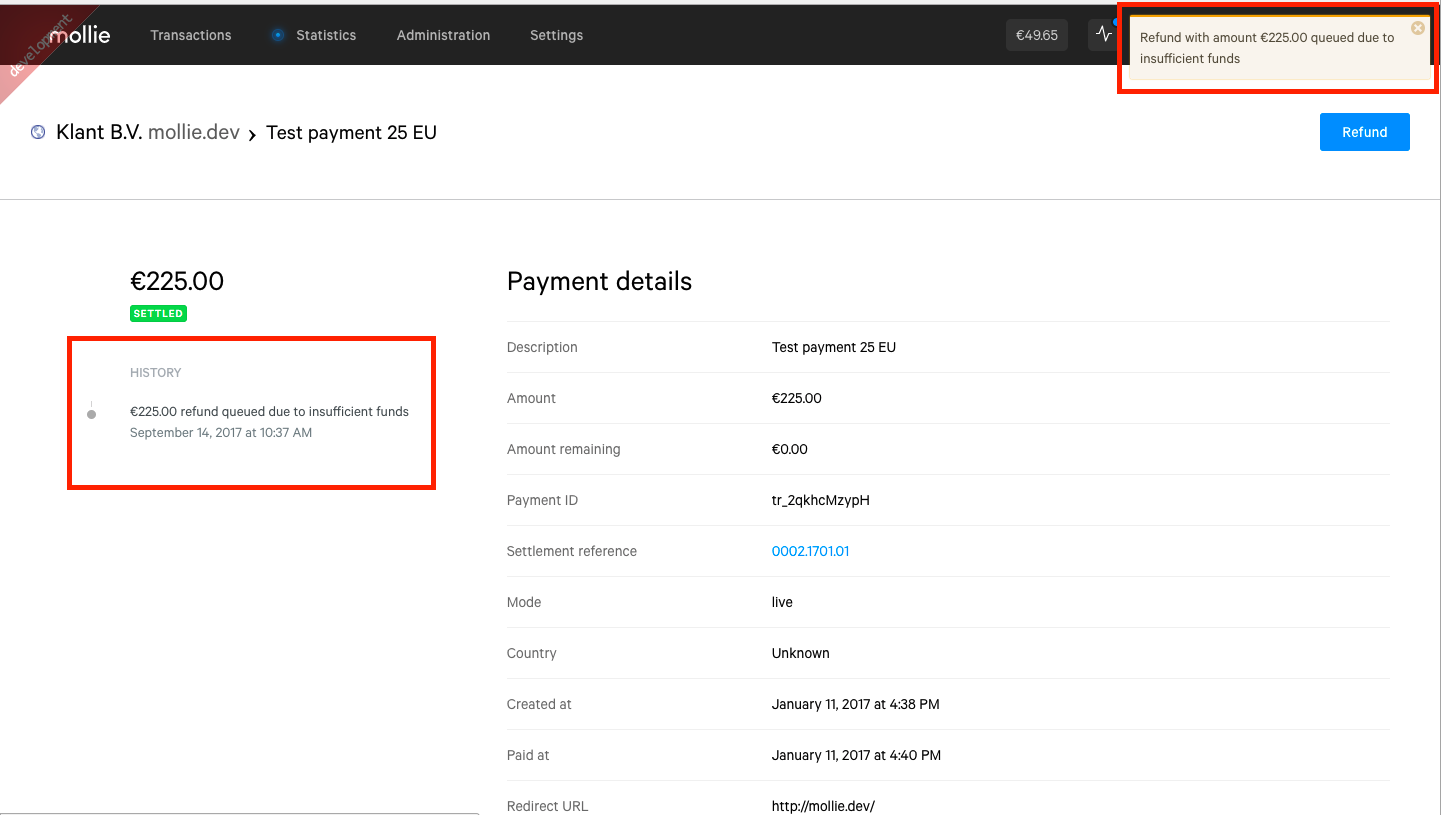 4. At the bottom of the payment, you will now see the queued refund.

If you want to, you can also cancel this queued refund, by clicking on "Cancel".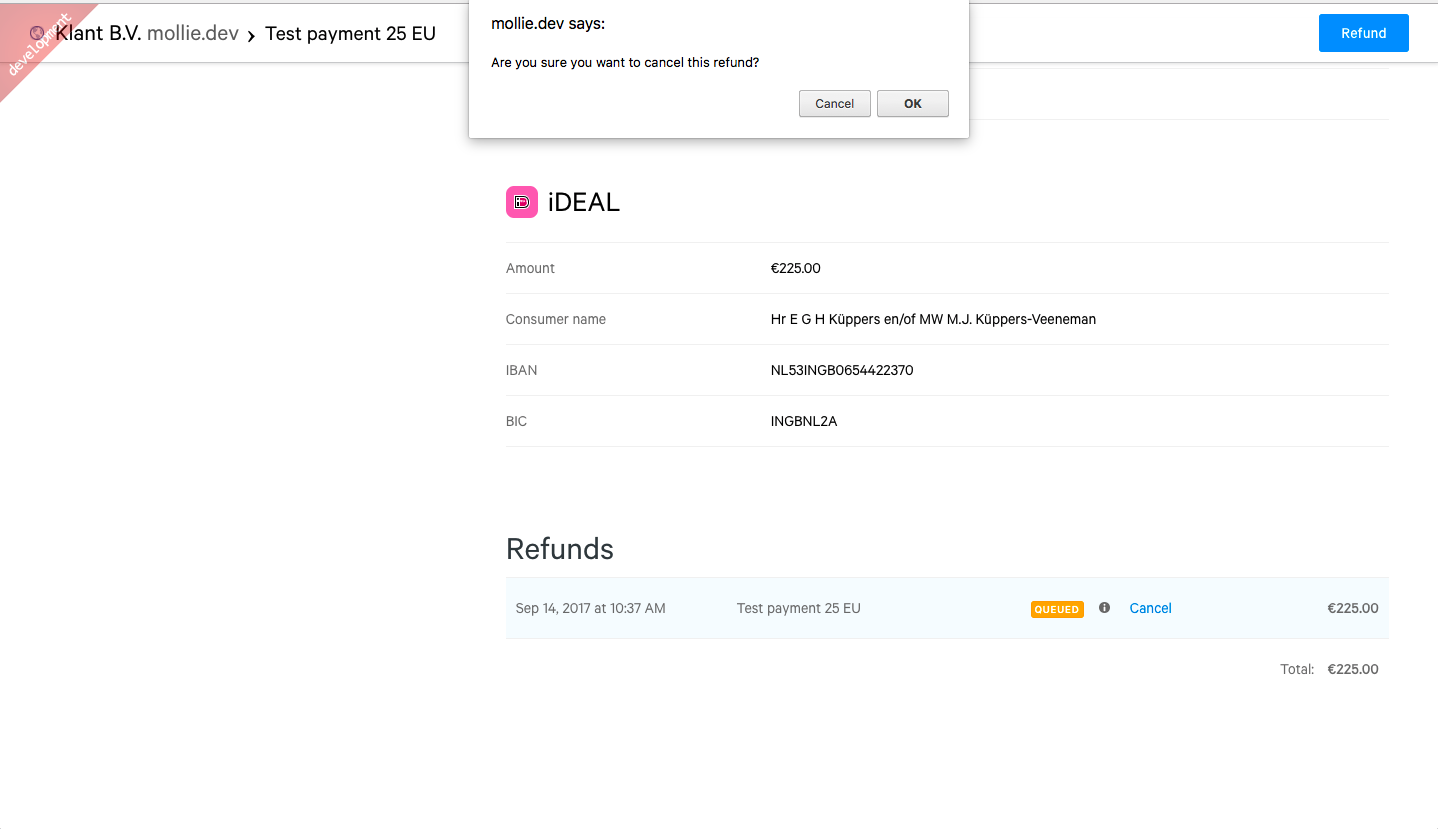 5. Once you receive new funds in your account, your queued refunds will automatically processed. It's that easy!