This is easily set up via settings in your account under Notifications.
Under 'Payments', you can fill in an email address or telephone number where you want to receive a notification for every incoming payment.
If you also want to receive an email (or a text message) for every payout, you can set this up by filling out one of the fields at the very bottom.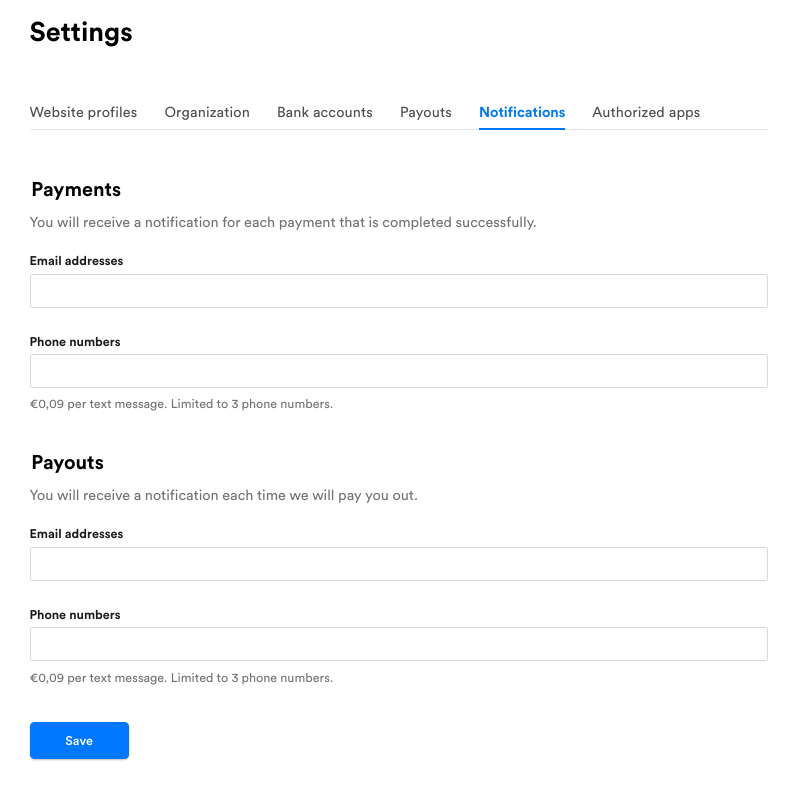 Read also:
Can't find what you're looking for?