When you decide not to offer a certain payment method to your consumers after all, you can deactivate the payment method whenever you want.
How does it work?
1. Log in to your Mollie account
2. Go to Settings >> Website profiles >> Payment methods. In case you have multiple website profiles, make sure you select the website profile for which you want to deactivate the payment methods.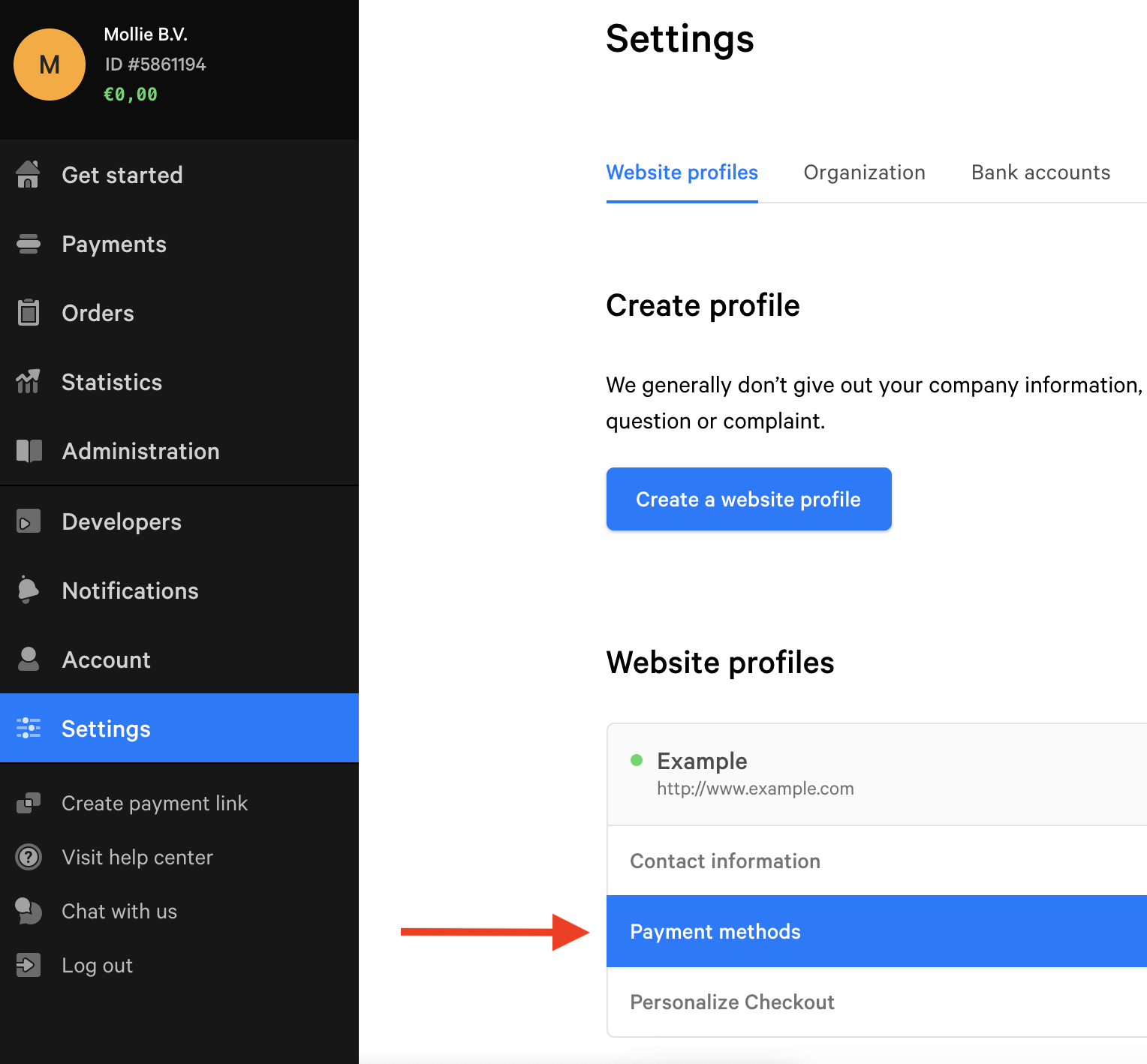 3. You will arrive on a page with all payment methods. Here you can deactivate the payment methods that you would like to offer by clicking on the switch (see image below). As soon as you have done this, click on 'save'. The payment methods are now deactivated.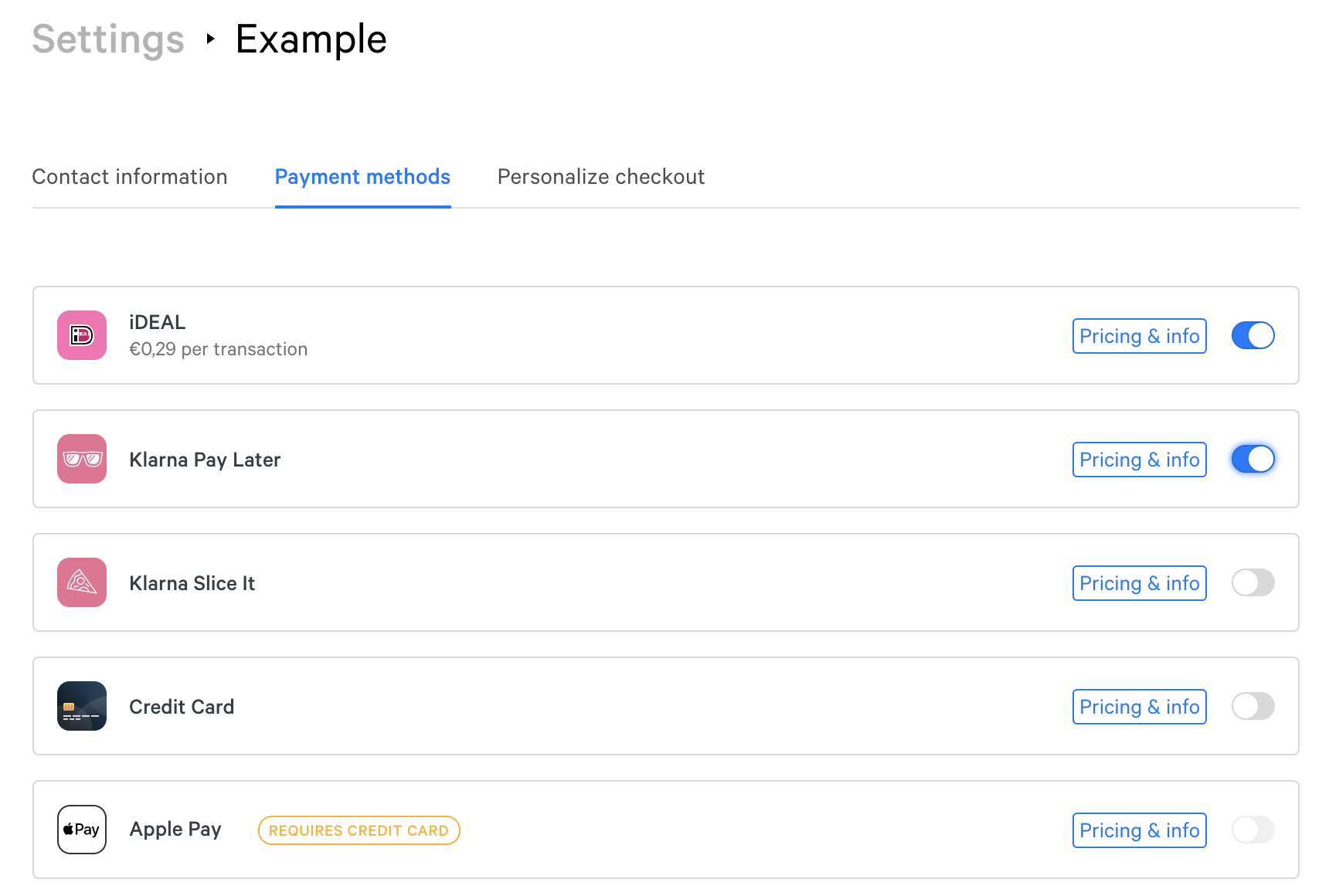 Go to the category Settings to get more information about how to adjust settings in your Mollie Dashboard.