You can easily activate payment methods in your account by following these steps. Go to the settings of your website profile in your account. Click on 'Payment methods' of the website profile for which you want to activate the payment methods.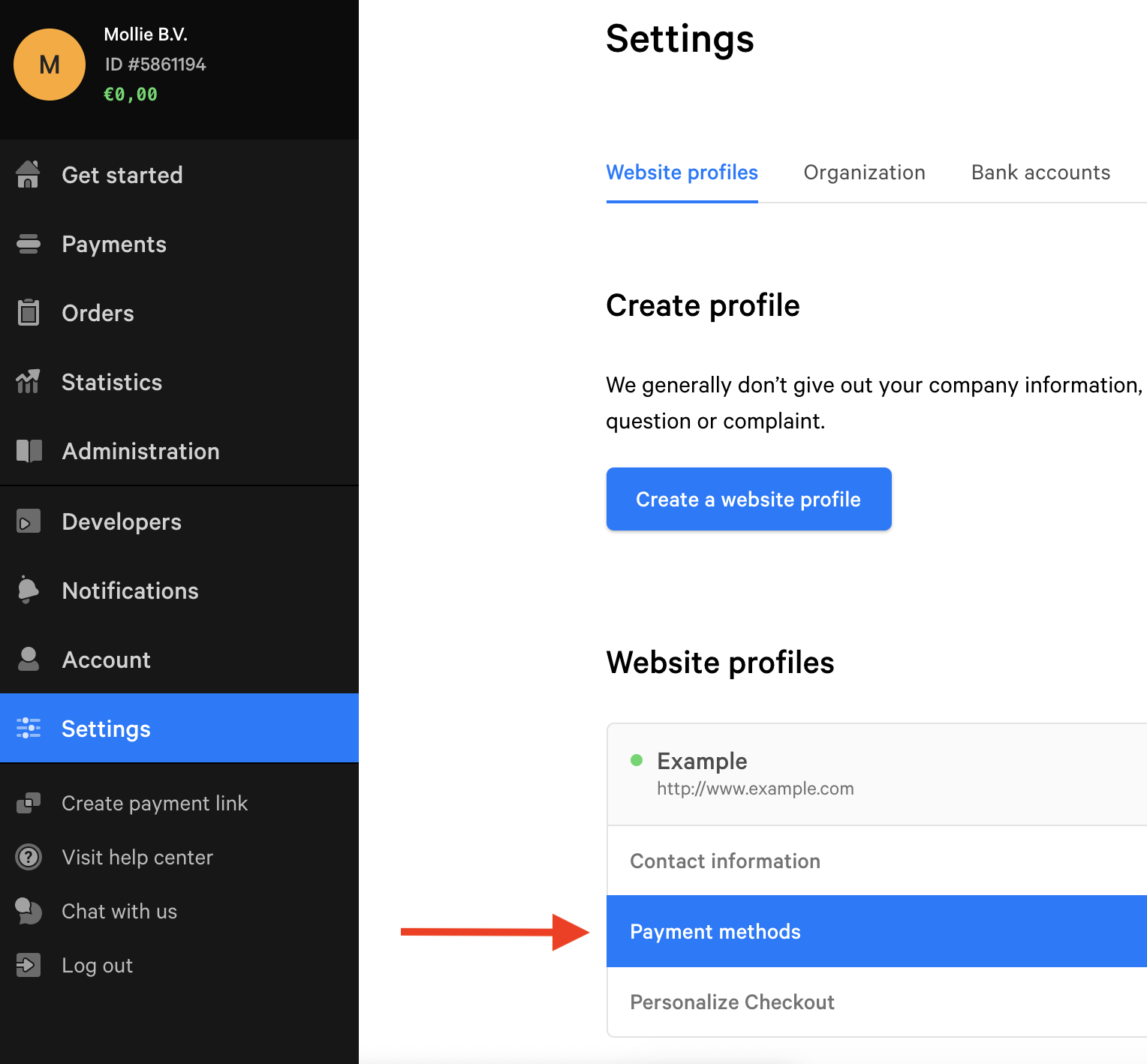 You will arrive on a page with all payment methods. Here you can enable the payment methods that you would like to offer by clicking on the switch (see image below). For some payment methods, we will ask you to provide a few additional details. As soon as you have filled them out, click on 'Save'. Your chosen payment methods are now activated.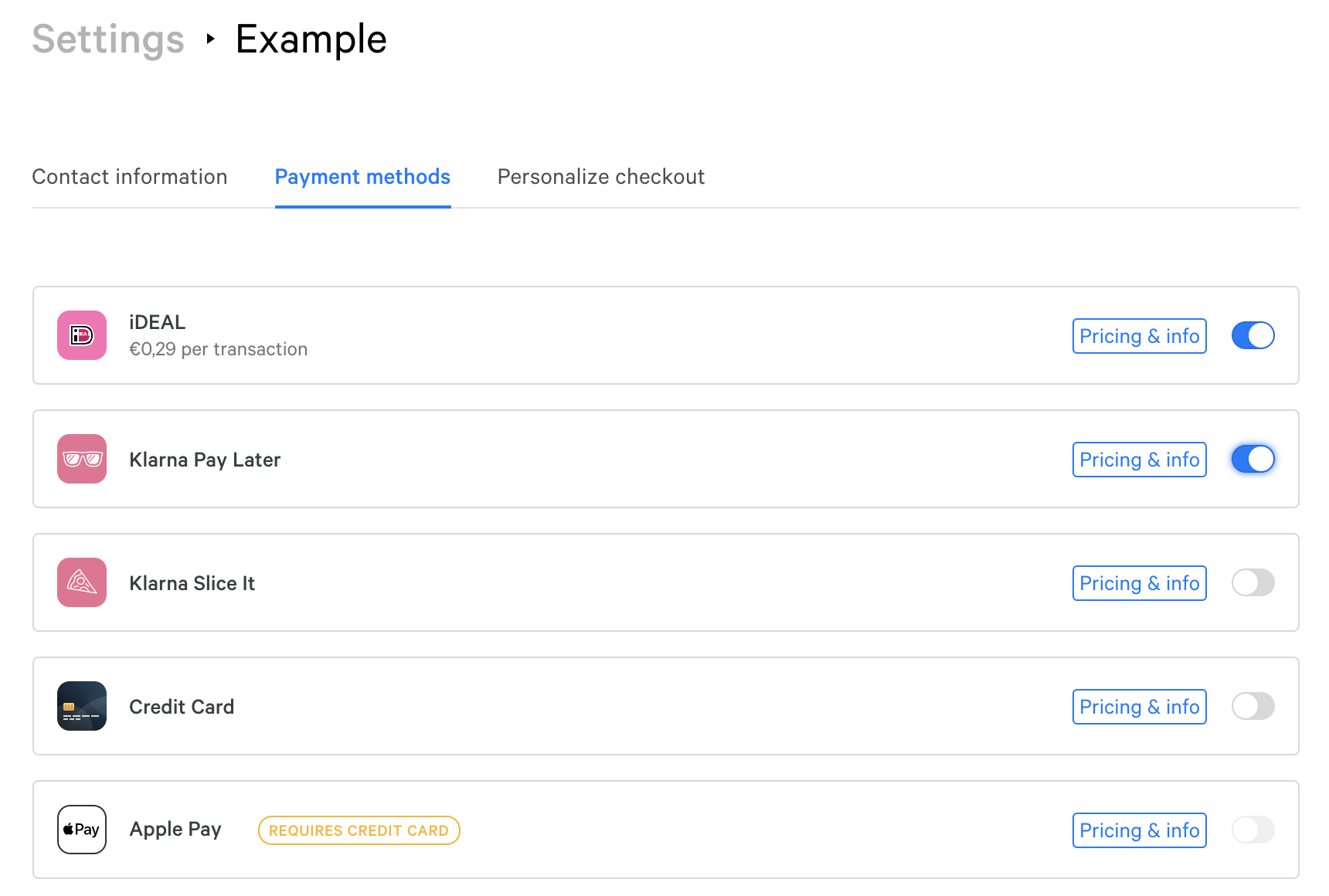 Would you like to know more about the different payment methods or settings around payments? Check the following pages: Payment methods and Payments.
Can't find what you're looking for?